When we say a tavern, everyone's first association is to have a good time, great company and a great offer of food and drinks. Taverns are places that offer a real hedonistic atmosphere, so it is not surprising that today these bars can be found at almost every step.
One of the reasons why taverns are a favorite gathering place of people is that in taverns everyone is accepted and all equal – young and old, people of different professions, bohemians and the homeless, travelers, homeless people, students… They all come to spend quality time, and often make a real friend, meet a future husband or wife or establish a new business cooperation.
Taverns are cult places and occupy an extremely important place in the social life of the people in this area.
When were the taverns created?
The first city in Europe to get a kafana (tavern) was Belgrade, and that was back in 1522, when the Turks opened the first tavern on Dorcol. In the beginning, only coffee was served in it, hence the name (although they were not called that in the beginning) for a facility that has been defying the turbulent events in this area for almost five centuries. Taverns survive and do not lack popularity and people who go to them every day.
Even today, the unavoidable Belgrade taverns, and especially those in Skadarska Street, are the culmination of the catering offer of the Serbian capital and are a place that both Belgrade residents and tourists from the country and abroad are happy to visit. Traditional Serbian hospitality made anyone who came to the tavern once, want to return to it again.
A brief history of Serbian taverns
The name itself, kafana, began to be used in Belgrade and Serbia only after 1738, when the Turks came to Belgrade again, after the Austrian rule. They were still places where coffee was served and where people went to have some fun.
We can say that the taverns flourished in the 19th century, during the reign of Prince Miloš Obrenović. During that period, the largest number of cafes was opened, both in Belgrade and in Serbia. The prince even dedicated certain laws to the taverns of that time.
Taverns today
The most popular taverns today are located in Skadarlija – the famous city district. These taverns offer enjoyment of local specialties while tamburitza players play old-town songs. A tavern is what nourishes both soul and body, something that is a bohemian and unavoidable experience. Such Belgrade taverns are still popular, but a large number of new have appeared that combine tradition and new trends, and which are very popular among Belgraders.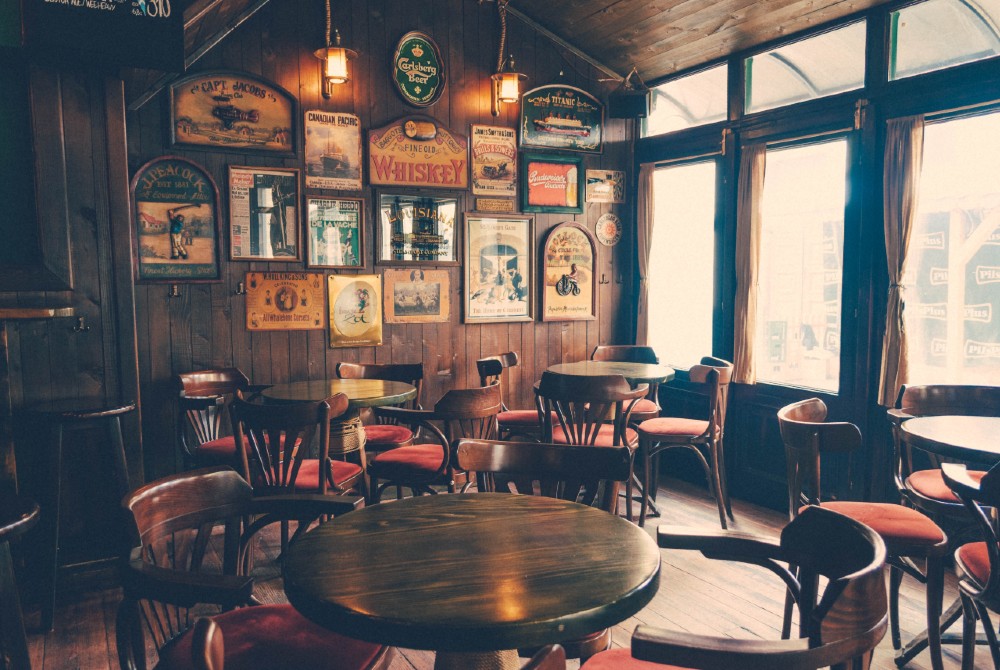 The importance of tavern
Until the beginning of the 19th century, taverns were a meeting place for people and a place of hedonism, and since then they have become the center of social life in Serbia and the place where, so to speak, civil society was born. Many institutions in Serbia were conceived in taverns, starting with theaters, cinemas, reading rooms and art galleries.
In the taverns sat unknown and well-known, infamous and famous writers, journalists, editors of magazines and newspapers, sculptors and painters, various artists, politicians and athletes. Very important literary works were created in the tavern.
The tavern was a place where literary discussions, conflicts over literature and literary directions took place, but also serious political debates. New songs were read in the taverns, which thus began to gain a soul and be transmitted.
Important events in Serbian taverns
The first telephone in Belgrade rang in the "Tri lista" tavern, while the first light bulb in Belgrade shone in the "Proleće" tavern. An interesting fact is that this is exactly where Elektrodistribucija is symbolically located today.
The first book fair was held in the "Kolarac" tavern in 1893, a manifestation that today is an important cultural event in our country. The first film was also shown in the tavern, and after the First World War, the National Assembly sat in the "Casino" at one time.