The staircase in Zemun, better known as Kalvarice, came into the public spotlight in 2018 when a team of young people arranged them on their own initiative. Nenad Hegediš started the initiative and with a team of people, after many days of paperwork, hard work and some money invested in paint, these steps shone. Kalvarija is a settlement in Zemun, which is located on a light hill above Tošin bunar Street and extends to Zlatiborska Street, and Kalvarice is located between Svetozara Miletića Street and Dr Nedeljko Ercegovac Street.
The idea seemed simple. 128 long and steep steps painted alternately in blue and green with the names of the most important people from Zemun. Since Nenad did not know much about the people who celebrated Zemun, Branko Najhold, a chronicler from Zemun, came to the rescue. A list of two hundred famous people from Zemun was posted on the Facebook page Zemunci za Stepenice, and the citizens could choose 128 people who got their deserved place.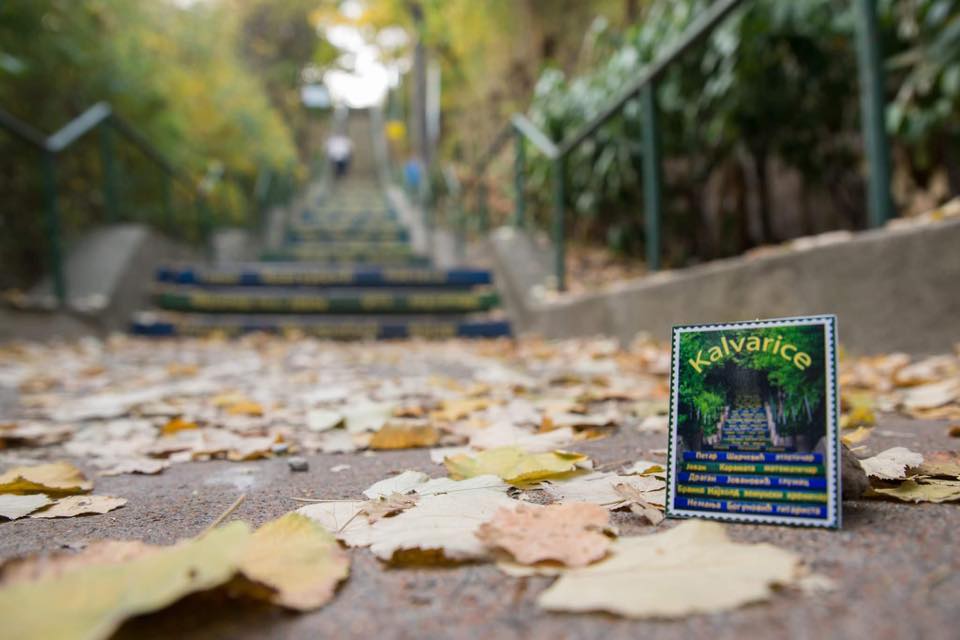 Comic artists, cartoonists, chess players, mathematicians, physicists, opera singers, actors, photographers and many others have their own step, and in order for everyone who passed by to meet these people, a board with biographies of everyone written on the step has been set up. .
Kalvarice are not the only steps in this settlement of Zemun that have a story. Some had a great influence on the settlement itself and are under the protection of the state. Calvary was named after the Catholic Way of the Cross, ie the depiction of Christ's crucifixion in 12 images.
The Way of the Cross has existed in Zemun since the end of the 18th century on the steps that connect Prilaz Street and Calvary itself. After the Second World War, it was demolished, and the steps were destroyed. Later, the staircase was paved with the remains of the tombstones of the Catholic cemetery, which was on the site of the current hospital on Bežanijska kosa.