Hookah bars in Belgrade have long since found their fans, and more and more people are happy to go to experience the charms of the luxurious aromas of hookah and enjoy the oriental charm of these bars. The whole ritual, known as hookah smoking, is for many, apart from being delicious and very fun.
However, although fun, the hookah has a long history, an interesting origin, and hookah smoking has long been part of the culture of several eastern countries. Hookah is increasingly called shisha, in Egyptian Arabic, a word that originates from the Turkish shisha.
But, let's get down to business – let's find out what a hookah is and which are the most famous hookah bars in Belgrade. According to sources, it has reached its full potential in India, although many claim that the invention of the hookah took place in Persia.
The hookah, as we know it today, originated in the period around the 15th century in India. It all started when Indian glass production started to flourish because the British company started exporting glass to India.
The culture and mystique of the hookah soon began to spread through Iran, where people used it to smoke ayami – a tasteless but extremely strong tobacco. During the Ottoman Empire, the hookah really found its place.
The Turkish sultans even insisted on being shown in portraits with their hookahs. Thus, the hookah became a status symbol, and many officials liked to smoke it at diplomatic meetings and lavish dinners.
During the Ottoman rule, the hookah spread throughout the territories they ruled and their surroundings. However, it remained mostly in the countries where it was first represented – India, Iran, Turkey and other eastern countries.
We can confirm with certainty that hookah bars are extremely popular places to go out during the weekend among all generations, but also to drink drinks and enjoy the aromas of hookah during the working days. Let's see which are the most famous hookah bars in Belgrade.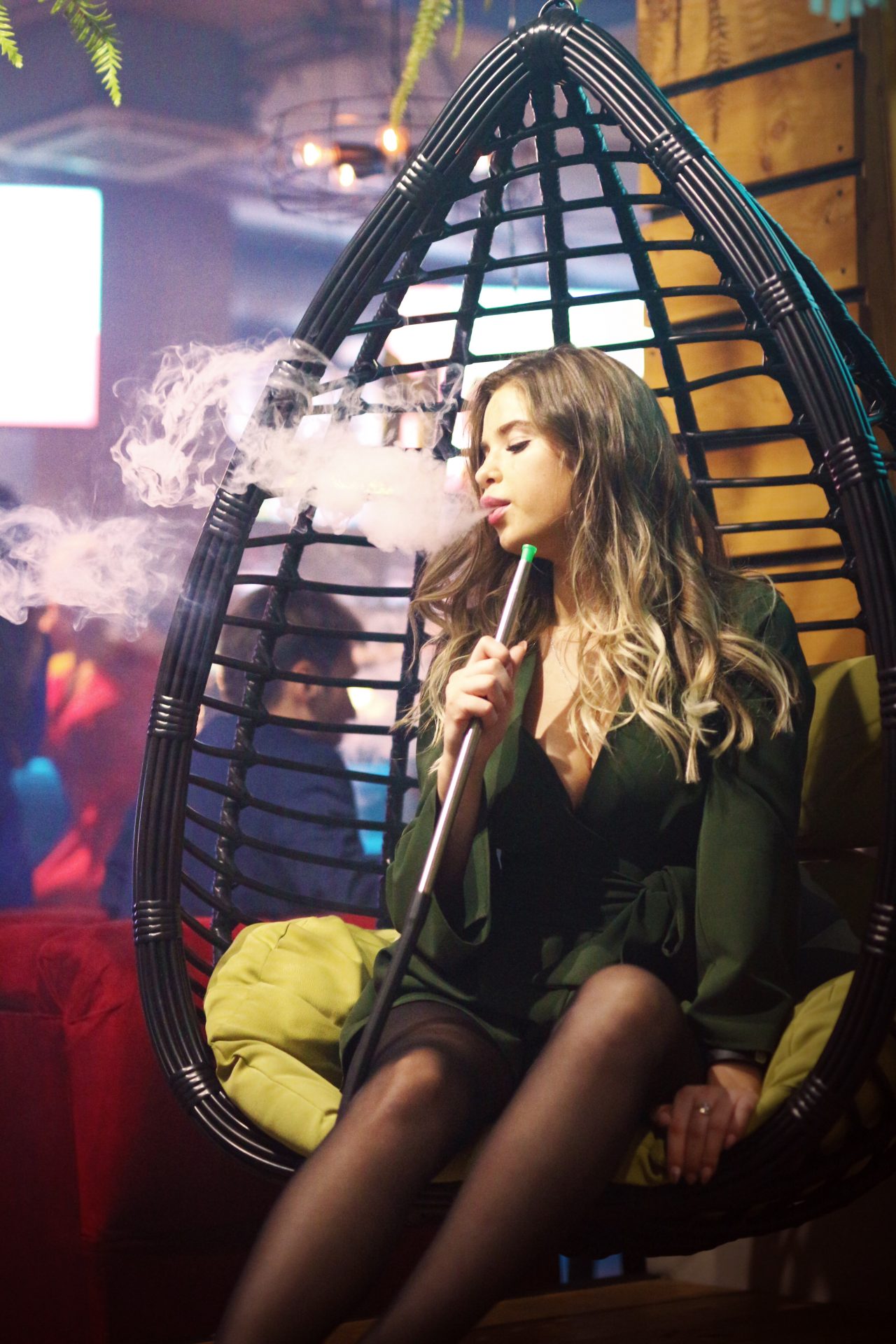 Shisha Bar
Shisha bar quickly gained a great reputation among Belgraders and everyone who decides to stay or visit the Serbian capital, and are looking for a bar where they can enjoy the charms of hookah.
This led to the opening and presentation of Shisha at least two to the people of Belgrade, so today they have two choices of location in front of them if they want to try a hookah in this bar. The first is located in the city center, at the address Kneza Mihaila 19, and the second in New Belgrade, on Bulevar Mihajla Pupina 39e.
A unique oriental atmosphere, a huge selection of hookah aromas, but also excellent coffee, as well as friendly staff, are what make Shisha at least recognizable.
Shisha Hill
Shisha Hill is another oriental and very popular bar whose main asset is the large offer of hookah aromas. This summery and charming place is located outdoors, at the foot of Kalemegdan, right next to Beton Hall.
Top-quality cocktails, along with gigs or electronic music, which entertains guests from the DJ counter, are another reason for Shisha Hill's pride.
1001 night
Sofas, pillows with tassels and draperies, with sitting on the floor, enjoying Turkish dancing and smoking the famous hookah… Sounds like part of a trip to Turkey, doesn't it? Thanks to the bar 1001 Nights, the adventure is also possible in the very center of Belgrade, at 39 Kraljice Natalije Street.
Not only does 1001 Nights have a classic offer of drinks, similar to other bars in Belgrade, but it stands out for its impressive offer of typical Turkish teas. Authentic coffee is also available at this bar, and you can try alva and ratluk as desserts.
Royal Lounge Hookah Bar
In Strahinjića Bana, the night life is always alive and there is no mistake in choosing one of the bars in this street. They are most visited in the early evening hours, during the preparations for going to the "main" place that evening. Among all the bars, one stands out for serving hookahs with various aromas – Royal Lounge Hookah Bar.
Experienced bartenders and great music, along with the hookah and photogenic atmosphere, create the perfect ambience to go out, so everyone who enters it will definitely return soon.
There is no doubt that the hookah was and remains a representative of enjoyment in a very special, oriental way. Hookah bars in Belgrade are always waiting for you with open doors so that you can experience hookah smoking in them, enjoy good company, music and great drinks.