When we say pubs in Belgrade, we mean bars and cafes where drinks are rich in a variety of beers – a favorite drink of many. The favorite drink during the match, to celebrate the passed exam or simply to hang out after a working day, for the people of Belgrade, as well as for everyone who decides to visit it, is beer.
A golden drink with a bitter taste and a special taste, it has been a part of human history for thousands of years. Today, it is one of the favorite drinks in the world, and definitely a favorite among all alcoholic beverages (judging by the number of liters drunk).
Passionate beer drinkers are not the only beer lovers. Beer is also drunk by those who enjoy this drink only from time to time, as well as those who do not really like its taste, but often do not resist it when ordering.
But let's get to the point.
Let's find out where the best beer in Belgrade is drunk, that is, which are the best pubs in Belgrade that you will surely enjoy.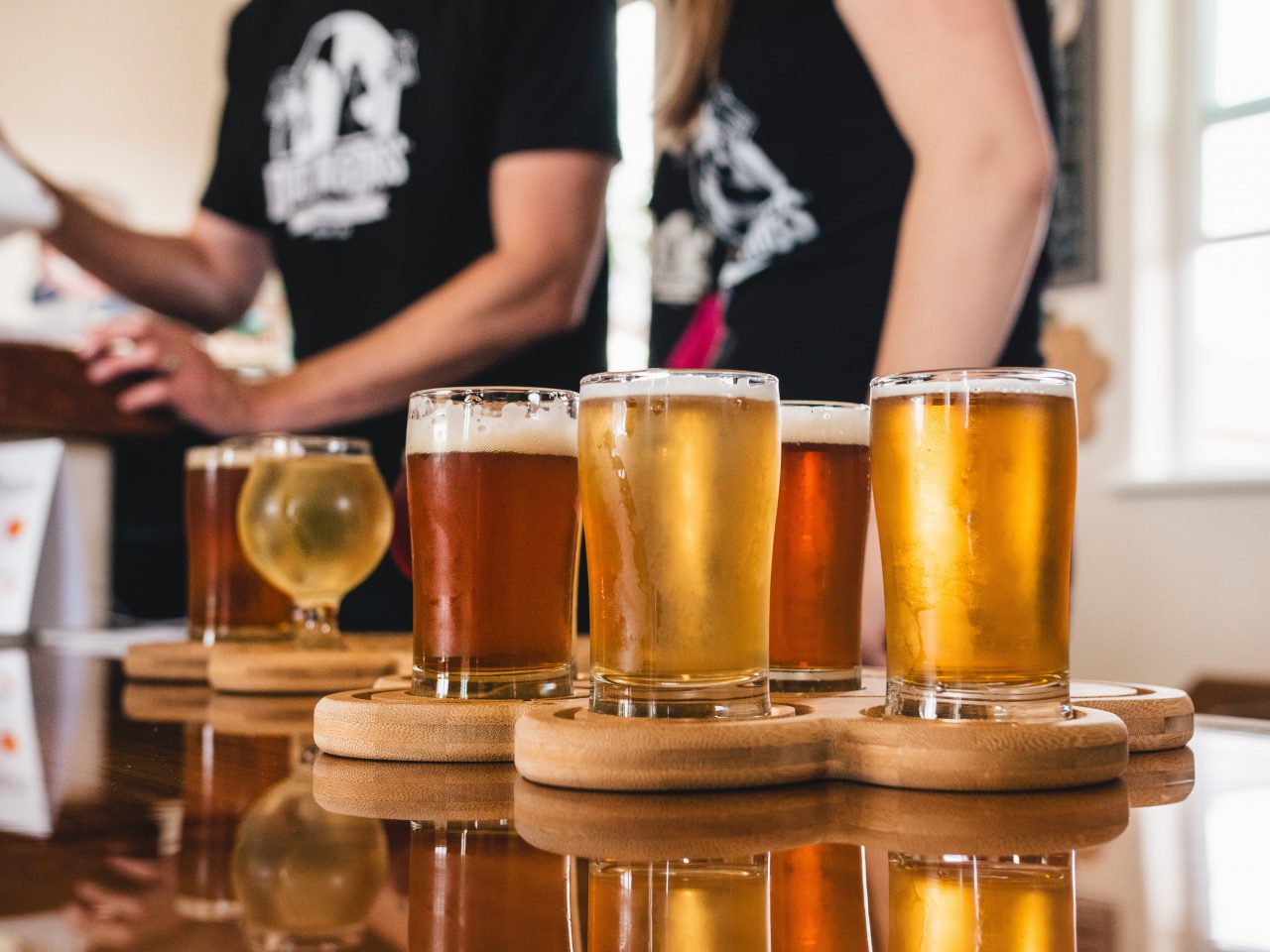 Pub Samo pivo
Just read the name and it will be clear to us why we are Only Beer! at least put it at the top of the list of the best pubs in Belgrade. We do not exaggerate when we say only beer – because really only that is on offer in this place.
Pub and bar Only beer! is located in the heart of the capital – in the famous Balkanska Street, at number 13. This bar, soon after opening, positioned itself at the top of the list of places to go out…
… both beer drinkers and hedonists and all those who enjoy trying different types of beer. The bar has a huge selection of beers, among which Cabinet IP, Paulaner Hefe and London Pride are the most sought after. Even if you come here every day of the month – you will be able to try a different beer every time, so the offer of this bar cannot bore you.
As for the atmosphere – it's great! Relaxed, and at the same time loud and quite pleasant. The music further enhances it, and here you will hear everything – from funk to punk.
Pub Pivara
Pivara is a new place in the city, which quickly gained a great reputation among beer fans. It is located in a place that Belgrade night birds already know very well – in the picturesque Cetinjska Street.
The brewery also offers a wide range of types and brands of beer.
Here you can try as many as 45 types of beer! An enviable offer, isn't it?
In addition, this place is also known for its superb atmosphere – pop, rock, funk and ex yu hits always spice up the atmosphere in the Brewery. It also has its own story, and it is related to the location of the place. Namely, it was opened at the place where Mala Pivara was in the middle of the 19th century – the third beer producer (in terms of quantity) in Belgrade.
A large selection of beers today is what especially recommends this location, so the Pivara should definitely be on the list of places you must visit to enjoy a sparkling drink of golden hues.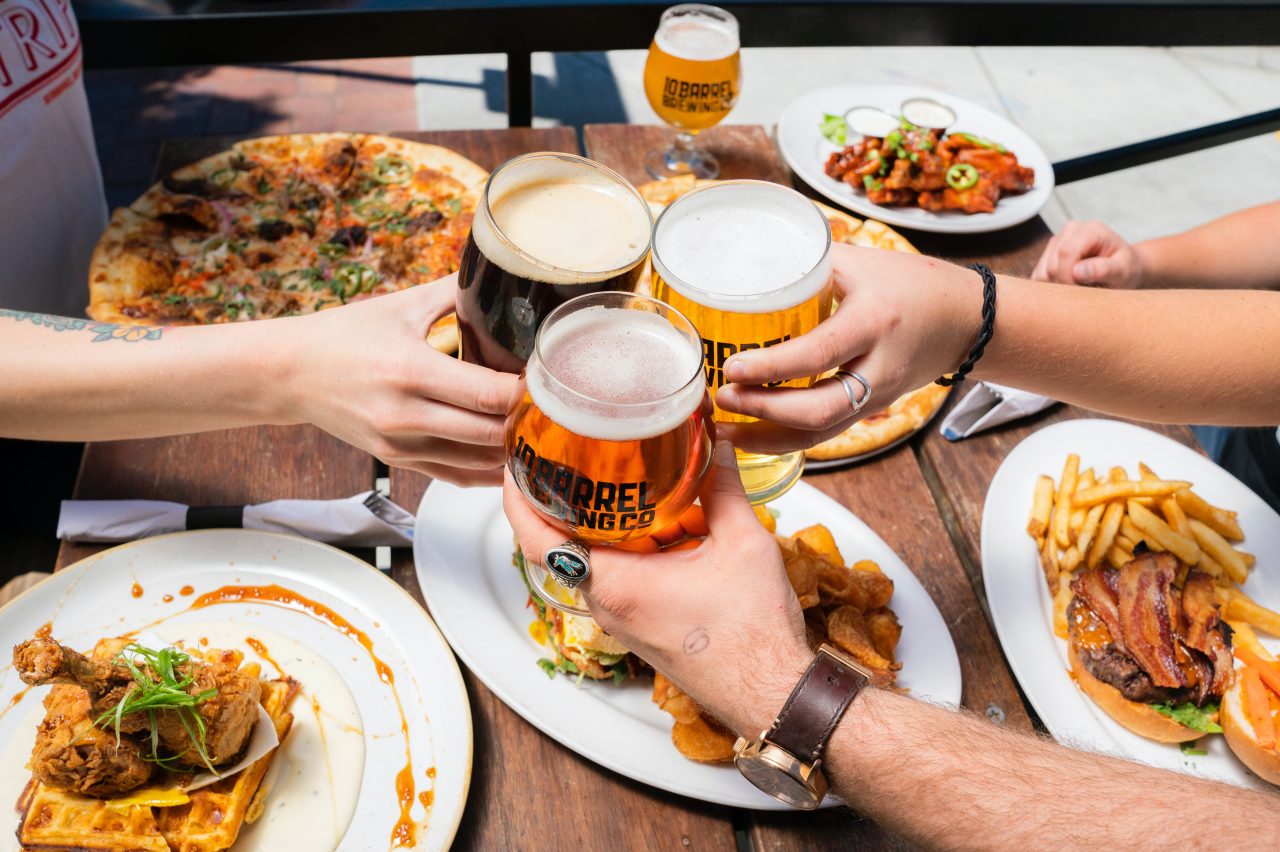 Pub Tri kralja Beer Bar
Tri kralja Beer Bar is in terms of the number of months since the relatively young Belgrade bar opened (opened in December 2018), but that would never be concluded by the number of people who visit it every day. The bar is located in one of the most beautiful parts of Belgrade – in Vracar, at the address Njegoseva 6, near the magnificent Flower Square.
The bar has two levels and a very authentic interior. It is decorated in the image of elite British pubs. Warm colors, with lots of wooden details and an offer of about 35 draft and as many as 50 bottled beers (kraft and industrial), especially recommend this bar to everyone who loves the taste of beer…
… but also for those who are not his fans – Three Kings Beer Bar also offers a large selection of spirits and wines. On the lower level there is also a table for billiards and live music, and on the upper level there are comfortable high booths and a charming bar with a huge number of bars. Here you are always greeted by friendly and smiling staff, as well as melodies of jazz, blues and pop-rock music.
Pub Cigla & Krigla
Rock 'n' roll and top quality beer, with a great atmosphere and an unforgettable time. Yes, we are talking about Bricks & Mugs. Interesting interior, with a particularly interesting exterior (huge terrace) and always a good atmosphere, as well as an excellent selection of beers, are responsible for the fact that Brick & Mug in 2019 celebrated its 4th birthday!
The place is famous and recommended for its homely atmosphere, regular guests that make it cool, the city team and rock gigs that are organized every Friday and Saturday. When you are looking for a place where you can drink the best beer in Belgrade and you have a large selection of beers at your disposal, and at the same time have a good time – opt for Cigla & Krigla – you will not go wrong!
The best pubs in Belgrade should definitely be met live – it is said that the real charm of Belgrade can be felt in them. Enjoying a good beer and an unforgettable atmosphere will surely please you – with or without a reason.