Gospodar Jevremova Street is one of the typical Belgrade open-air museums. On a not so large area, there are a number of sights: the Museum of Vuk and Dositej, the Cultural Center "Stari grad", the House of the Merchant Mihajlo Đurić, the Museum of Theater Arts, the Cultural Center "Pavlović Family House", the House of Sculptor Dragomir Arambašić, the Jugović High School Building, Jewish community, Museum of Frescoes and Bajrakli Mosque.
At the very beginning of the street, at number two, a long-standing building with a specific dome at the top, designed by engineer Milan Sekulić, was placed a long time ago. The impressive "builder" of Belgrade also designed the Palace of Albania, the Russian Tsar and several other famous buildings. Built in 1931, for Đuro Varešek, a wealthy Czech.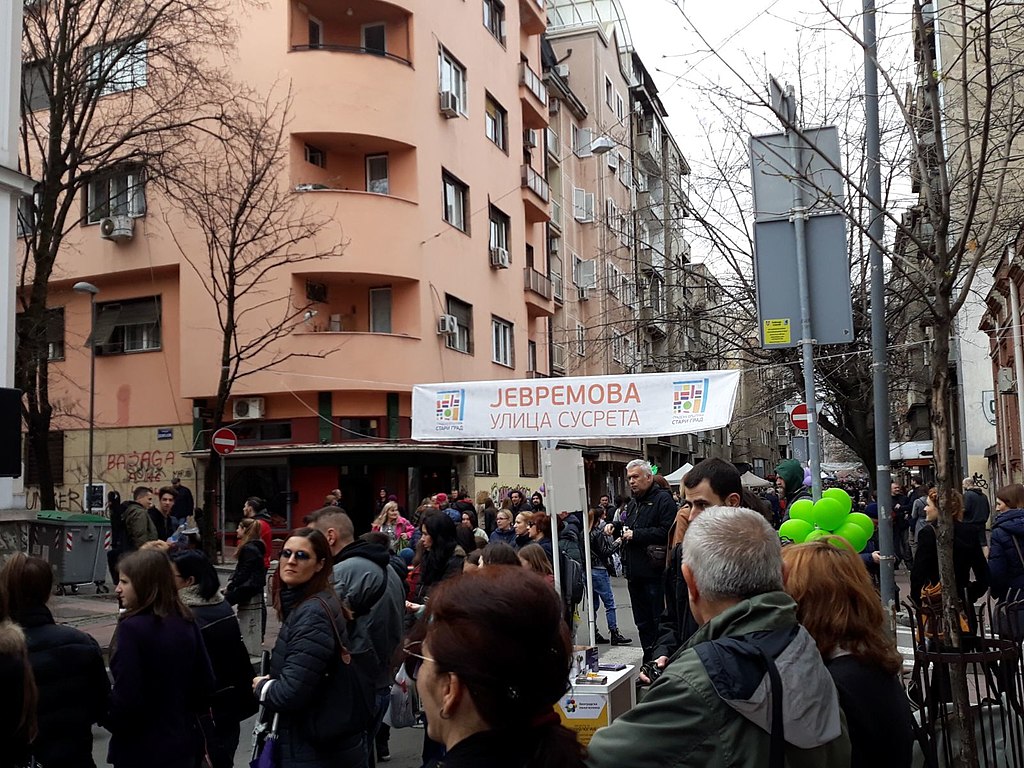 Milan Stefanović, the royal jeweler and watchmaker, was the next owner when, after the liberation of the city, in 1944, due to political reasons, the then government expelled him from his own property. Many famous people lived in the building with the unofficial name "Palace on Dorcol" – Bane Lukić, Cohen, Oskar Davičo. It is assumed that during the Second World War, the families of the German army were stationed here. The building is a cultural asset for which the Institute for the Protection of Cultural Monuments is in charge.
It was named after Miloš Obrenović's youngest brother, Jevrem. In addition to coming from a famous family, he was a major general, governor, supervisor of public buildings, manager of the Military Police Office, president of the State Council, member of the Deputy Government and the first donor of books to the Belgrade library.