New ambience, new business premises, new promenade, new promenade, new restaurants and most importantly a new home, all this and much more represents the increasingly popular project Belgrade on Water. For years now, this project has not stopped collecting attention, not only from the whole of Serbia, but also from the region. In almost all media, Belgrade on the Water was mentioned, advertised several times and many controversial stories were related to him.
However, with its size, beauty and innovative buildings, Belgrade on the Water has managed to become a new heart and a recognizable symbol of Belgrade and the famous Belgrade spirit. Although most of this new, modern settlement is fairly well equipped and built, much more needs to be built to bring the whole project to life in full glory, which has been planned for a long time. Tucked between the two famous rivers Danube and Sava, Belgrade on the Water is, in the opinion of many, a monumental project of a new, somewhat more urban and certainly more modern Belgrade spirit.
The location is unique and very special, which makes the position of Belgrade on the water very promising and desirable, whether you want some of its many apartments to become a permanent home, office space or just want to go for a walk along its spacious, new promenade.
Buildings and business facilities

Even higher and more spacious residential and business facilities are planned, which will be in the immediate vicinity of the Sava River, as well as beautiful, new parks that have been specially arranged, Belgrade Park and Bristol Park. This project has been urbanized to perfection with the main goal of satisfying all the needs of its clients, whether it is for work, leisure or recreation. Modern lifestyle is placed in the first place in this project.
The buildings in it were created with special care and each is designed to have:
large balcony and unrealistically beautiful view of the promenade
restaurants
modern promenade by the river
The Belgrade on Water project, in its ambitious plans, includes multi-storey buildings and modern, residential units of various sizes that are perfect for modern and new life. Everything is designed to exude a modern and unique spirit, and to fit perfectly and intertwine with the slightly older and more traditional. However, Belgrade is in itself a combination of modern and traditional, new and old, ours and foreign, and the Belgrade on Water project turns that fact into reality.
In addition, Belgrade on the Water is proud of its first eight-storey building, which fits perfectly and provides everything necessary for an urban and good life. There is also the Sava Park nearby, so it is another place ideal for relaxation and various physical activities. The old part of the city is also close to this building. The connection with other parts of the city is very well implemented and organized. Almost all residential buildings are surrounded by lush greenery and parks, river and lake.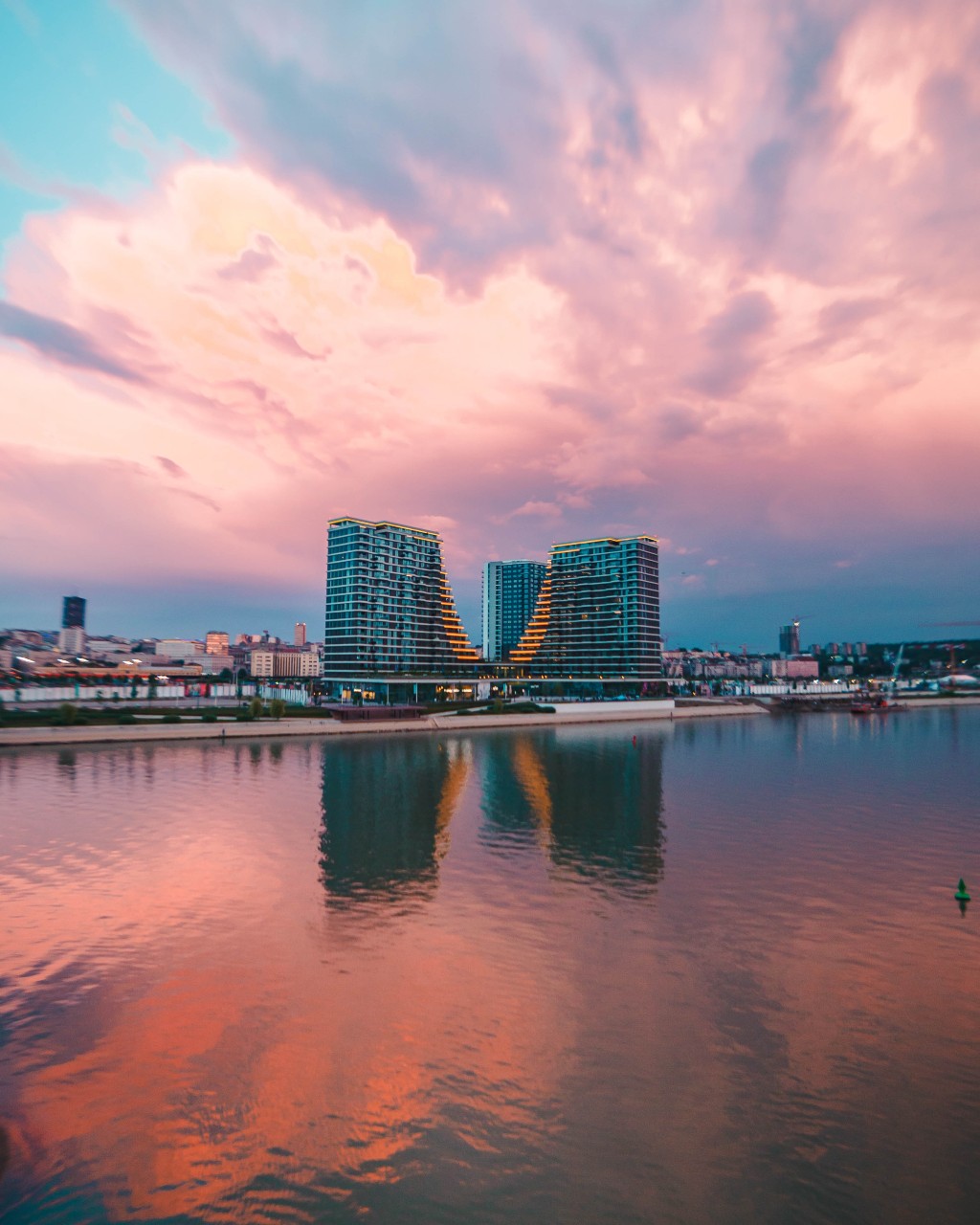 Mall
It is planned that the Belgrade Gallery will contain about 500 different stores of foreign and domestic brands and 3600 parking spaces. The most beautiful part of the shopping center should be designed with special care. Namely, the architects of this project imagined that the main part of the center will be made of the highest quality glass from which all visitors will have an incredible view of the river and the promenade.
The Belgrade Gallery include more than 50 cafes and restaurants. Of course, an indispensable part of every shopping center is a large cinema. It is an interesting fact that this mall was designed by the Callison studio, exactly the one that designed the famous shopping mall in Las Vegas.
In the central part of the project are now more and more famous twin buildings that have become a real symbol of this project as well as a symbol of the more urban spirit of the city. These two buildings stand proudly and offer a masterful view of the surroundings and all the beauties of Belgrade and the rivers that surround it. The twin buildings are of complementary colors and innovative structures. This project contains:
luxury indoor pool
a gym with a striking
glass walls
exercise space
yoga and pilates
dock for various boats.
All these facts tell you how much attention was paid to every detail and how much the organizers of this project wanted to fulfill the needs and desires of all generations.
Parks
Parks are ideal places for rest, walking, relaxation, but also for many fun activities. That is why this settlement is the right choice not only for companies and business facilities, but also for the right start of family life. In addition to modern and neatly arranged parks, the project also includes a new, long bike path as well as various children's playgrounds, created for fun, but also safe play for the youngest.
In the immediate vicinity of the recognizable Twin Towers is a new, carefully landscaped park that bears a proud name, Bristol Park. It is ideal for recreation and entertainment, for the youngest and oldest. Exercise devices are new and are available to anyone who wants to maintain a healthy mind and body.
Landscaped paths for cyclists are also in the possession of the park, while they are surrounded by beautiful nature and greenery and plenty of space for walkers. In this park you can find places that are ideal for yoga and meditation, as well as a modern playground for children. Swings, seesaws and various other devices for children's recreation will make fighting and playing in this park a fun experience for both parents and the youngest. The park is nicely connected to the promenade by the river and the promenade. Also, many popular cafes in Belgrade on the water are in the immediate vicinity.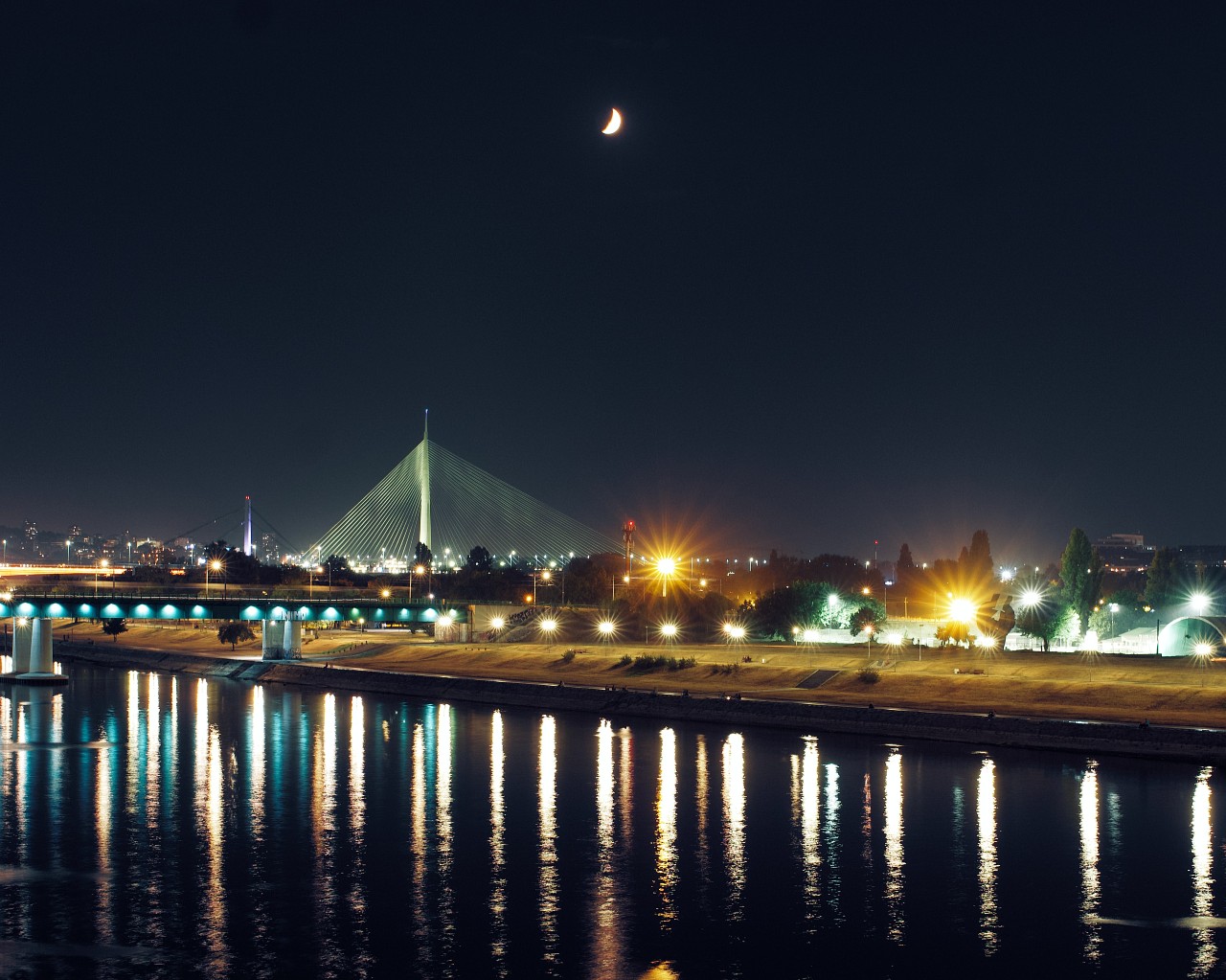 Belgrade surroundings on the water

Belgrade's location on the water is so good that Kalemegdan, Ada Ciganlija and the Belgrade quay are in the immediate vicinity. So the Belgrade on Water project is the perfect place for a modern, independent life as well as for creating a family. The parks of this project have also been designed with special attention and a desire to fulfill the wishes and needs of everyone.