From food, one learns not only about the gastronomic culture of the society, but also about the way of life, as well as about history. In addition, through diet and lunch ritual, one can learn a lot about the culture and mentality of a nation.
So, what is a traditional Serbian breakfast?
You can try it in various Belgrade cafes, restaurants and gastro-bars. Here is what a traditional Serbian breakfast can look like and what you can eat in Belgrade for the first daily meal.
Homemade proja from the oven
When foreigners are visiting a Serbian village and looking for accommodation, the hosts will almost certainly offer them a drink from the oven, which is very often prepared for breakfast in villages all over Serbia. Homemade proja is prepared from ground corn flour, salt and water. It is often on the menu of Serbian families, because it is very nutritious and delicious.
Serbian proja is prepared by mixing corn flour with boiling water and a spoonful of fat, and then the resulting mixture is placed in a greased pan. The mass in the pan should then be leveled with a damp spoon and then baked in the oven at a moderate temperature. If you like Serbian cuisine, be sure to try the homemade projo with cheese or cream as a side dish.
Gibanica
Gibanica, a national Serbian dish, is inevitably on our table and every housewife is happy to prepare it. This recipe was prepared in 1939 by Spasenija-Pata Marković, her great chef reached world fame.
Gibanica with cheese is something that foreigners have certainly not tried yet, while they have probably already met Turkish burek. However, in our country it is made in a special way, and many residents of Belgrade will tell you that burek is not burek if it is not with meat. Listen to them and try burek with meat in Belgrade – you will classify it as food after which you can "lick your fingers".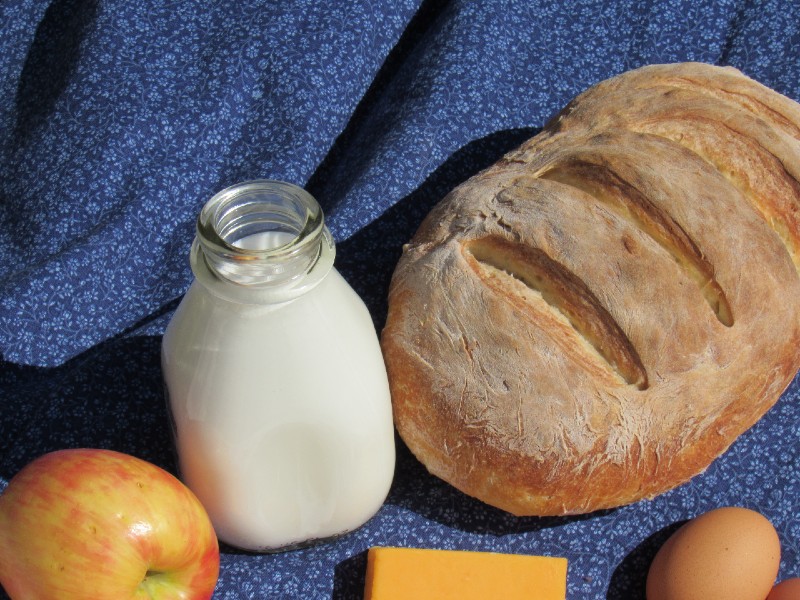 Palenta – a hot breakfast perfect for cold days
Warm porridge, even with homemade cheese and yogurt, and prepared with quality palenta, is one of the meals that every Belgrade home has on its weekly menu. Although this is a traditional dish of almost the entire Balkans, in Serbia it is especially "seasoned" with homemade cheese, usually Zlatibor cheese.
Palenta comes to us from the mountains, from colder regions, so it is a great meal for cold days. Many restaurants serve palenta, as a side dish with a meal or part of an appetizer, and cold, so it can certainly be eaten, and it will be nice – even in the warmer months.
Eggs
Due to its great nutritional value, eggs are present in many dishes of our national cuisine. They are prepared in different ways so you can eat them in combination with other foods. When it comes to traditional Serbian breakfast, the most common specialties with eggs are scrambled eggs and omelets, which go great with a cup of homemade milk or yogurt in the morning.
Omelet and scrambled eggs are a great choice for breakfast, because you can combine other foods with them. In Serbian cuisine, they are usually bacon, paprika or sausage, which will give a special taste to these dishes. Therefore, if you want a rich and healthy meal, rich in protein, choose eggs prepared according to the Serbian traditional recipe. Never leave out bread with eggs!
Bread is one of the foods that has fed Serbs for centuries. Did you know that a bag of bread has been an integral part of a soldier's uniform throughout history? Military bread, by the way, was made from a mixture of white and rye flour.