The souvenir is an important component of the tourist experience, with most tourists bringing back mementos and souvenirs as evidence. People like to be reminded of special moments in their lives and to hold evidence of those special moments.
When we say Serbia, what are the first things that come to your mind? Locals and foreigners mutually agree on – beautiful women, stunning nature, and amazing Balkan soul that is simply unique. And of course, authentic souvenirs that represent the spirit of Serbia and its heritage. Forget boring magnets, pendants and old-fashioned postcards! We present you original, interesting and unusual souvenirs from Serbia, which you will immediately want to receive or give to someone!
Slivovitza
France has its wine and cheese, while Serbia has rakija! Rakija is a brandy, usually homemade, that families make in the villages across Serbia. Often recipes vary from family to family, and are transferred from generation to generation. Slivovitza is a very strong spirit, with more than 40% alcohol (ranging to 70% in some), and it's famous for its strength even among the visitors from abroad. There are several ways to drink Rakija – you can drink it as a shot, all at once, but we don't recommend this due to its large alcohol percentage. The other way is to sip it slowly, and "extinguish" the strong aftertaste with water.
It's a national brand. There are many rakija bars and festivals throughout Serbia specially dedicated to this Serbian queen of Spirits. It is unthinkable to visit Belgrade and not try brandy!
Chokanjče
Of course, it is completely unbelievable to imagine that you can leave Serbia without trying at least one plum brandy, quince, apricot, vine… and we can do that until tomorrow.
However, if you do not try this traditional drink from the authentic packaging, many will tell you that you have not even tried it. Authentic packaging is better known as čokanj, čokanjče, čokanjić… This glass has several nicknames, but only one purpose – to drink the best brandy from it.
It's just that it's kind of sweet for people from Serbia to drink their favorite drink right from the chokanjčići!
Pirot carpet (Kilim)

For health, happiness, well-being in the house, financial well-being, men and women, removal of negative energy… The symbolism and meaning of Pirot carpets are many, and even more those who testify to its miraculous properties and effectiveness. However, what is certain is that the carpet is the oldest folk product, a unique work of art and one of the biggest brands in Serbia.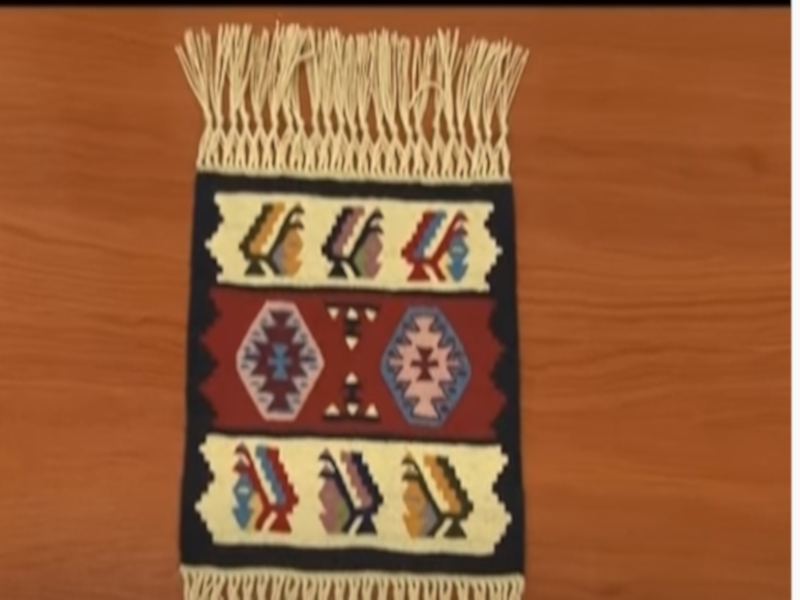 That is why, at the same time, this is one of the best gifts you can bring from Serbia. The story of carpet weaving in Pirot is long and very interesting, but we will only tell you that if you want to touch your part of Serbia somewhere, far from here – be sure to buy a carpet. It is believed that you will take a part of the country with you, which will always remind you of everything you have experienced here!

Ajvar

We are sure that you will make yourself and others happy with ajvar!
Ajvar is made from paprika, and every housewife has her own, special recipe. The taste of ajvar varies, but one thing is for sure, ajvar is the best example of a Serbian tradicional table.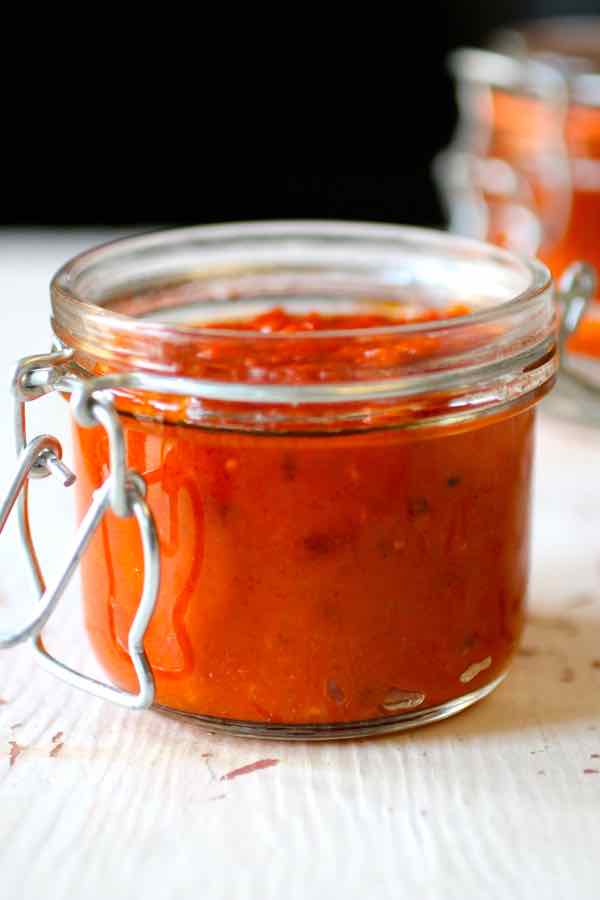 We will not talk much about the taste of this magical ingredient of traditional tables and the faithful companion of every celebration. Mostly because it is almost impossible to describe. So run for a jar or two, and make someone happy with this sweet taste of Serbia!

Sirogojno sweaters
Warm, unique, high quality and modern! This is perhaps the easiest way to describe Sirogojno sweaters whose story lasts for more than half a century. Namely, in a small ethno village and a unique open-air museum, the skilled hands of knitters from Zlatibor make some works of art every day.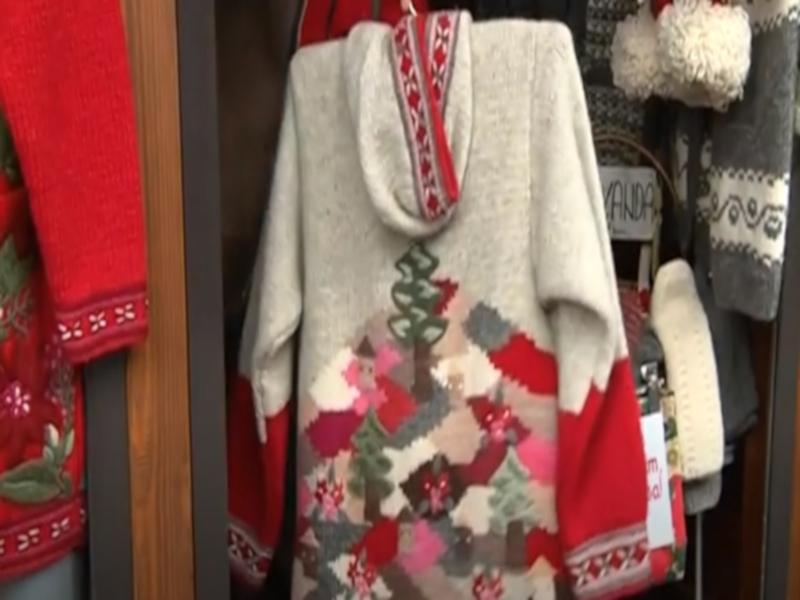 Thanks to the fact that they managed to preserve traditional motifs and cut, and successfully fit them into modern fashion design, sweaters from Sirogojno became famous all over the world. Do not leave Serbia without one!

Opanak
The attributes of the opanak are a construction of leather, lack of laces, durable, and various endings on toes. In Serbia, the design of the horn-like ending on toes indicates the region of origin. The opanak are considered a national symbol of Serbia, and the traditional peasant footwear for people in the Balkan region.
We are sure that you have seen opanak countless times – one of the recognizable symbols of Serbia. But, have you had a chance to see a life-size opanak that serves as a place where you can keep pencils, felt-tip pens or whatever comes to mind?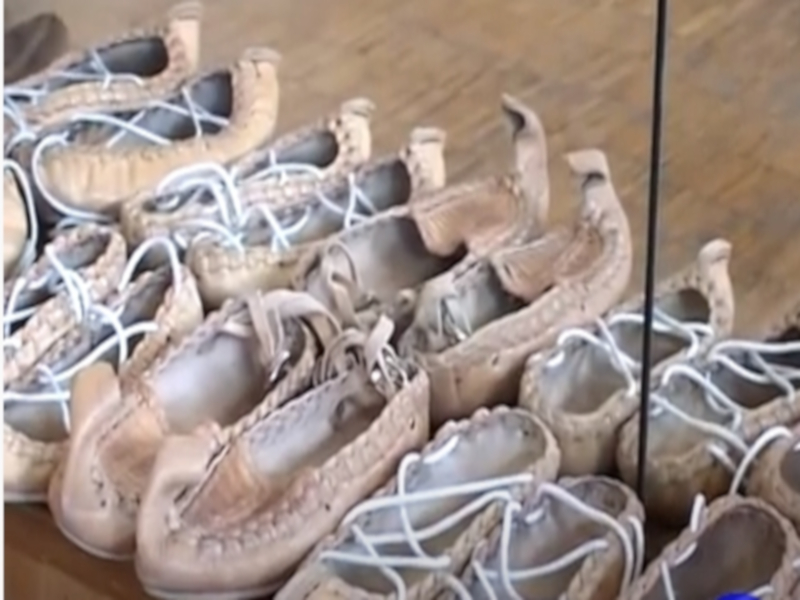 Creatively, will you agree? What is also interesting is that it is knitted with the original technique like a real opanak, and that each piece is unique. We are sure that this unusual and at the same time practical souvenir will easily find a place in your home, and make you smile every time you look at it.

Ethno earrings

Figurines in folk costumes, national jerseys and other Serbian symbols are simply mixed with different pieces of jewelry. The only problem you may have with this unique and unusual souvenir is the choice. How to decide on one model?
Still, don't "break your head" too much about which couple is right for you or a loved one. Simple – you can't go wrong with this souvenir. Whatever model and design you choose you will make someone laugh a lot!

Liqueur hearts

These hearts have long been a sign of attention and love. The young men gave them to the girls and showed their affection. Today, with this gift you can revive an old custom – give it to someone and show how much you care about that person. Liqueur cakes are usually heart-shaped, but you can also send them different messages – buy a horseshoe or clover for good luck, a house for the family, horses, stars or flowers to please the youngest… All liquor cakes are decorated with traditional Serbian colors and patterns, and handmade masters from all over the country work.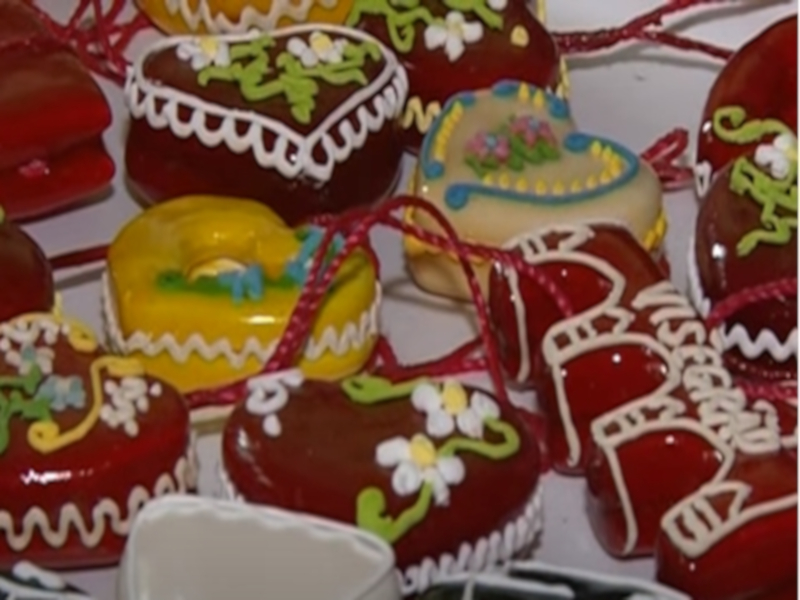 We hope that you will remember Belgrade and Serbia not only for these souvenirs, but also for the hospitality of all its citizens, who will always greet you with a smile on their face!