There's a small place (but with enough tables inside) where you can fulfil your daily needs for a local pastry called "Burek" or "Pita" (pie). It especially inviting at 4 AM after clubbing, since they are open 24/7! Yes, I'm talking about "Buregdžinica Sarajevo" in Svetogorska street. So first, the map:
As you can see above, it's relatively close to the city center but it's also not that close and goes in another direction than travellers visiting Belgrade usually go, but don't miss a chance to visit it, if you can.
First, just to clarify something – "Burek" is usually in Belgrade something else (and more about that in the following days) but in Sarajevo, the city in Bosnia, burek is actually what we call "pita" around here – so even though you are in "BUREKdžinica" you will get a pita: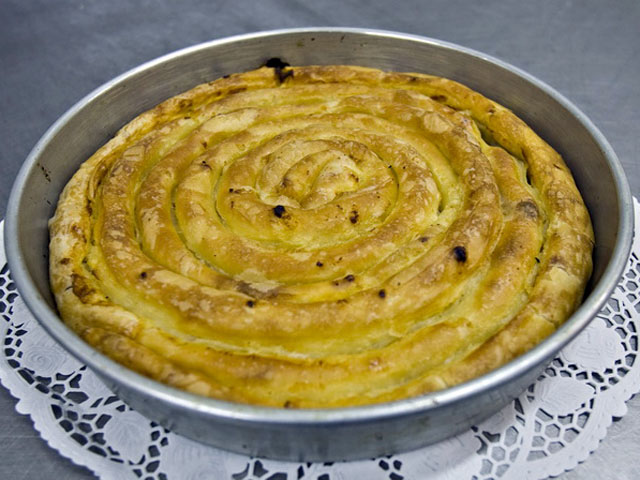 This little place has all sorts of "pitas" – cheese, ham, "empty" (plain), mushrooms etc on the "salty" side and also apple, cherry etc on the sweet side. There are also couple of other sweets that go along the whole "traditional food" vibe. There's of course "jogurt", another local drink that you will not find anywhere else, that's a perfect match for a pita.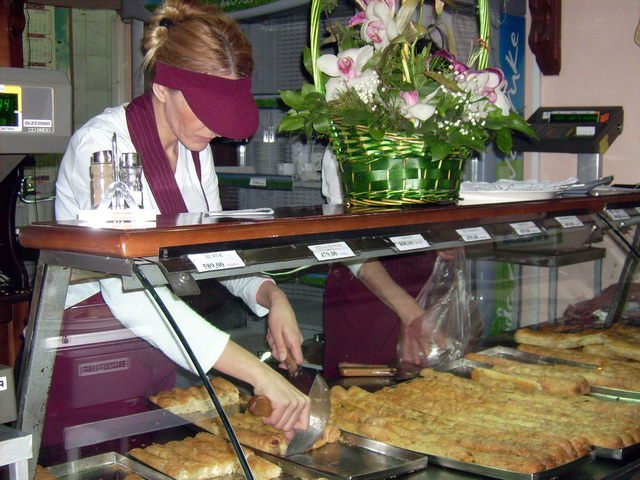 Small tables with small chairs welcome you, so that you can eat what you order straight away. There's 5-6 tables and of course it's non-smoking. You can also order for take-away and as we mentioned already, it's open 24/7.
Don't miss a chance to visit it, you will not regret it!