One of the greatest things about Belgrade is the fact that we have a lot of Farmer's Markets (Serbian: "Pijaca") all around the town and that they usually work every day (except Monday, but that's also the case with just a few). Farmer's Markets are the place where you can buy cheap groceries – not just fruit and vegetables, meat and fish, cheeses etc, but also canned food, sweets, bread and other pastry etc. They even have sections with clothing, drinks, household items and everything in between … Just make sure to take cash with you, as the will not accept credit cards.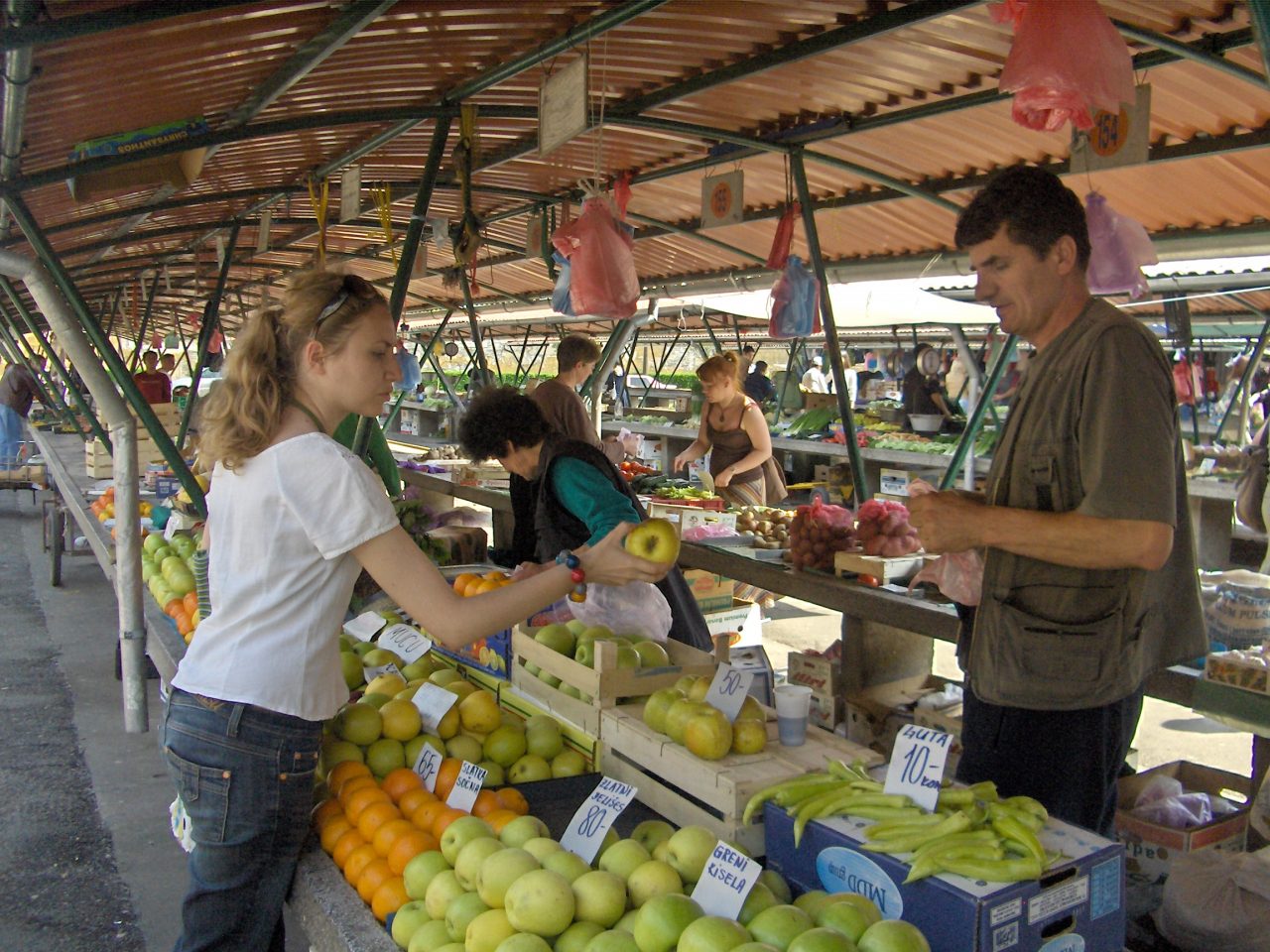 Farmers market have numerous stands or stalls that usually sell the same stuff – so the first rule is to go around, check to goods and then decide where to buy. Never buy at the first stall you stumble upon, the next one will have a better offer, I guarantee it!
So you have decided what you need, now it's time to bargain! Don't just accept the price you are offered, even if it's written on the article. Try to lower it a bit. It might be harder since the seller will know you are not from around here, but you can just show him the money you have (of course it's just one of the bills you have and a bit lower than what's he/she asking for) and it will work 99% of the time. Just do go too low. We are not Turkey where you can lower the price 4 or 5 times – but you can go for 10-30% without issue.
Farmer's Markets open really early in the morning, even before 6AM, but if you are an early bird, 6 or 7 AM will be just fine.
Popular Farmer Markets
The ones in the city center tend to be a bit more expansive and also starting to be tourst traps, such as Zeleni Venac.
Also Kalenić pijaca, is a bit more expensive one. So I suggest: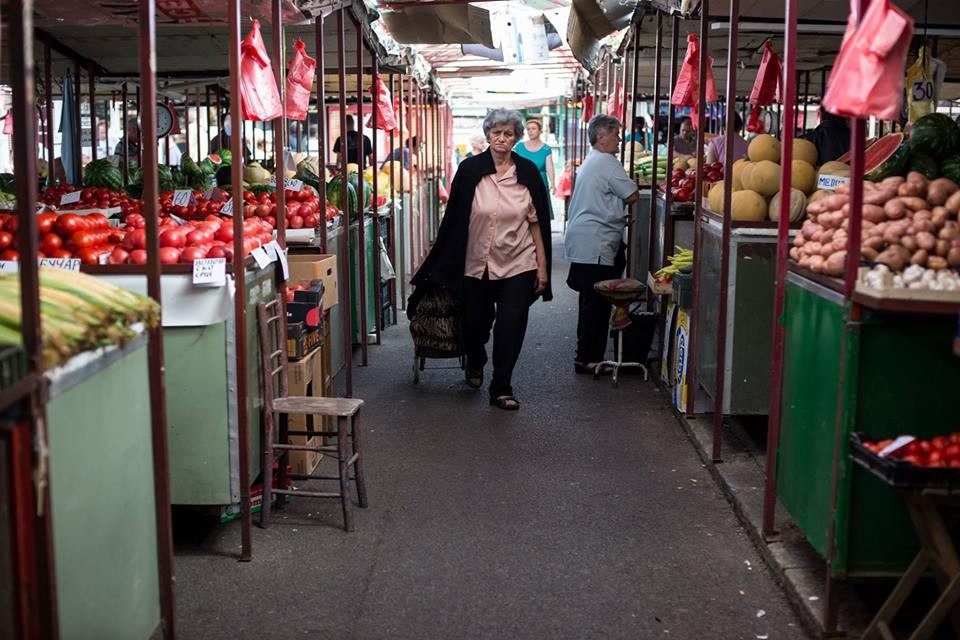 Cheap souvenirs
If you don't care for the looks of the products, you can use any of the farmer's markets as a place to buy a souvenirs for a much lower price, with more quantity and probably better quality. Why pay for the expensive "ajvar", "rakija" or "kajmak" that's in a nice package when you can buy a huge jar for half of the price and it will be more tasty? Go for it!
Flea market
The only (or let's say the most popular and the biggest) flea market in Belgrade is on New Belgrade. It's called "Buvljak" (Buva = flea in Serbian). It was there from the fifties, but recently has been partially demolished as the new bus station will be built there. It still exists, it's a bit smaller, but people started putting small stalls around the place. If you want to find cheap products that cannot be found anywhere else, this is the place.
Eat, drink ...
It's not usual to try stuff before you buy them at Farmer's Market. Pick a strawberry here, plum there … Also, there are shops at FM that offer fresh products such as juices, sandwiches, even hot food. It's a perfect place to have a meal in Belgrade.
It's especially interesting to go at the farmer's market early in the morning during spring or summer.
So, go wild, let us know how it went!