The best clubs in Belgrade offer great entertainment with electronic music, and gather tourists and Belgraders in one place, as well as those who visit or stay in it. Universal electro music, which is listened to all over the world, wins visitors every weekend in the best Belgrade bars, and the popularity of these places grows with each party.
The popular electro parties, which quickly won over audiences around the world from the moment they appeared, are still considered to be some of the most visited. Electro music has many subtypes and each is very happy to listen to. What makes this music successful is its adaptability to many genres, which combine new songs.
If you enjoy electronic music and parties where it is played – great, because in the following text you will meet the best clubs with electronic music, which organizes electro parties and listens to electronic music to remember!
The Bank Club – a unique experience of quality entertainment
In addition to the recognizable RnB sounds that fill the space of The Bank club, fans equally love the house parties that are organized in it. When tourists come, because of the good reviews, they gladly decide to relax right here. The interior of the club is made according to modern trends, and visitors who like a good time, always return to it.
From the moment it is opened, it is entered with a smile and great expectations, which will always be fulfilled, because of everything it has to offer. In addition to the positive atmosphere spread by satisfied guests, this club offers a large assortment of various drinks. There is no need to think much or hesitate, because parties with electronic music in the Bank are a great choice.
Mr Stefan Braun – popularity that never ceases
For more than a decade, Mr Stefan Braun has hosted lovers of house, RnB and disco music. The long-term popularity, which is not waning, shows why clubs with electronics are so in demand. Precisely because, a club like Brown has maintained a hot atmosphere for more than a decade, and thus becomes a role model for clubs that are just opening.
People with experience in clubbing always rank this club with electronic music in Belgrade in the top 10. The interior of the club, as well as the mood of young people, is what keeps you going before the end. At the large bar in the middle of the club, you can often see attractively dressed dancers, who attract attention. Mirrors are placed along the entire wall, which reflect the light effects of the disco ball. What is recommended to everyone who comes is to try some of the most delicious cocktails in Belgrade.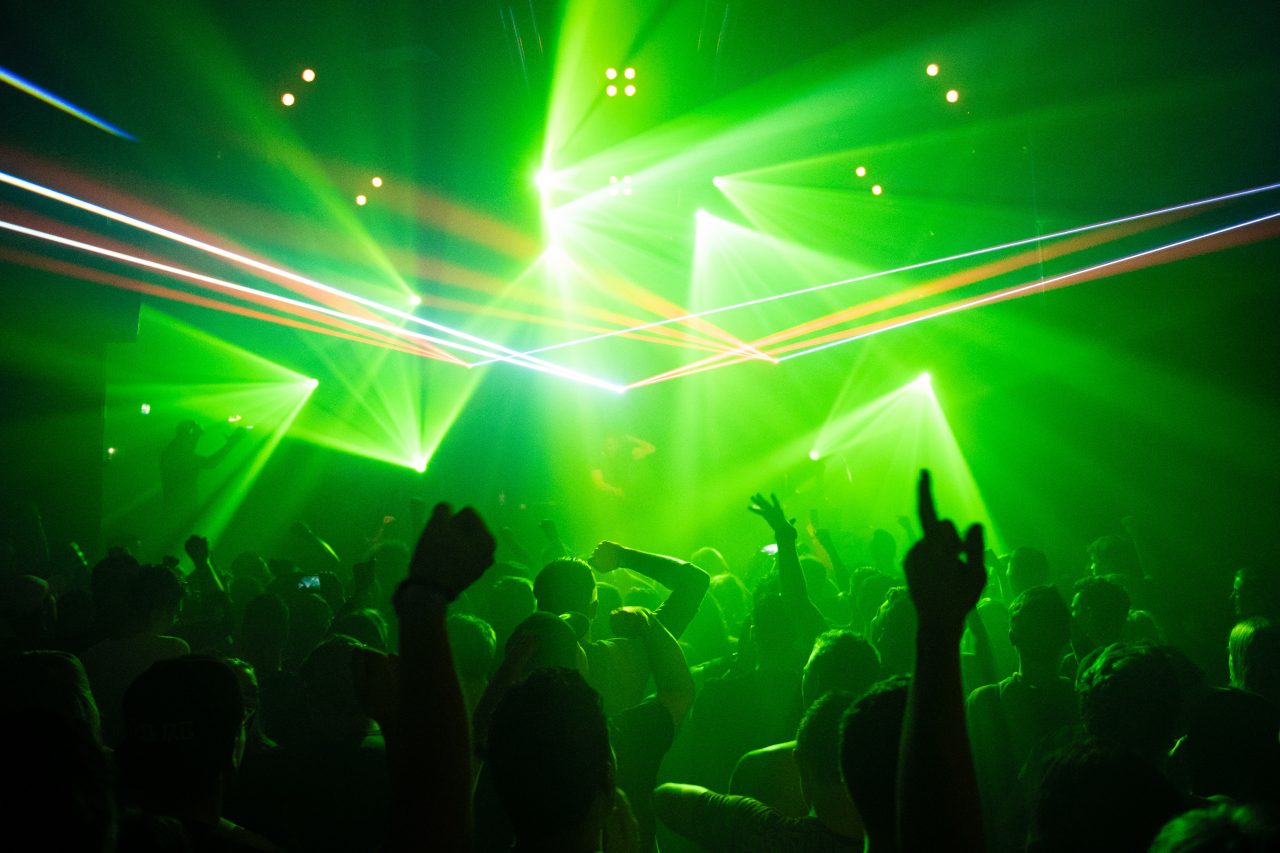 Club Beton – an urban venue for various events
In addition to an interesting music program, the modern club Beton includes in its program the holding of cultural events, exhibitions, dance performances, fashion shows and the like. What this club is known for is a large selection of drinks, minimalist interior design and memorable house parties.
DJs, known for their performances in the capital and beyond, often respond to the call and come to Beton. These masters of techno parties in Belgrade always make a good show that leaves no one indifferent. Here you will meet people of different cultures, nations and different worldviews at all the events that take place, and at the same time you will be filled with positive energy.
Ben Akiba Club – for smiling and party maniacs
On Thursdays and weekends, don't miss to visit the club with electronic music that young people go to – Ben Akibu. The reason for that is that electro parties, such as here, radiate special energy and life. Those who indulge in music with all their souls usually come here. If you want to fit in, come ready to jump by morning!
In addition to being delighted with the authentic interior, you will feel the hot atmosphere created by the guests of the club who are constantly buzzing until the morning. This interesting place is shaking with laughter on certain days of the week, because this is the most popular place for comedy evenings, ie stand up comedians.