Belgrade is a capital that tourists around the world consider one of the best destinations for a short city vacation, which speaks of how specific the ambient units it possesses are – attractive to the eye.
Belgrade is a city full of places where you can relax and which will inspire you to develop your creativity. That is why Belgrade is an ideal place for photography lovers, so you can meet people all over the city posing in front of the camera.
If you have no idea where you should go in order to create great shots like from the movie, we have prepared a few suggestions for the best locations for photography in Belgrade.
Kalemegdan
The centuries-old fortress, in the center of Belgrade, is the most recognizable symbol of the city – one of the unavoidable places for photography. The promenade, rich in greenery and surrounded by walls and stairs, keeps the authentic old spirit intact.
Although some will say that it has been surpassed as a location for photography, Kalemegdan is, due to its diverse content, an inexhaustible source of original photographs. The view of the city panorama is one of the most beautiful scenes in Belgrade.
For especially original photos, in addition to numerous monuments, there are several sports fields at your disposal. In the eastern part of the fortress there is the Belgrade Zoo, and along the way you will find several popular restaurants with specific esthetics.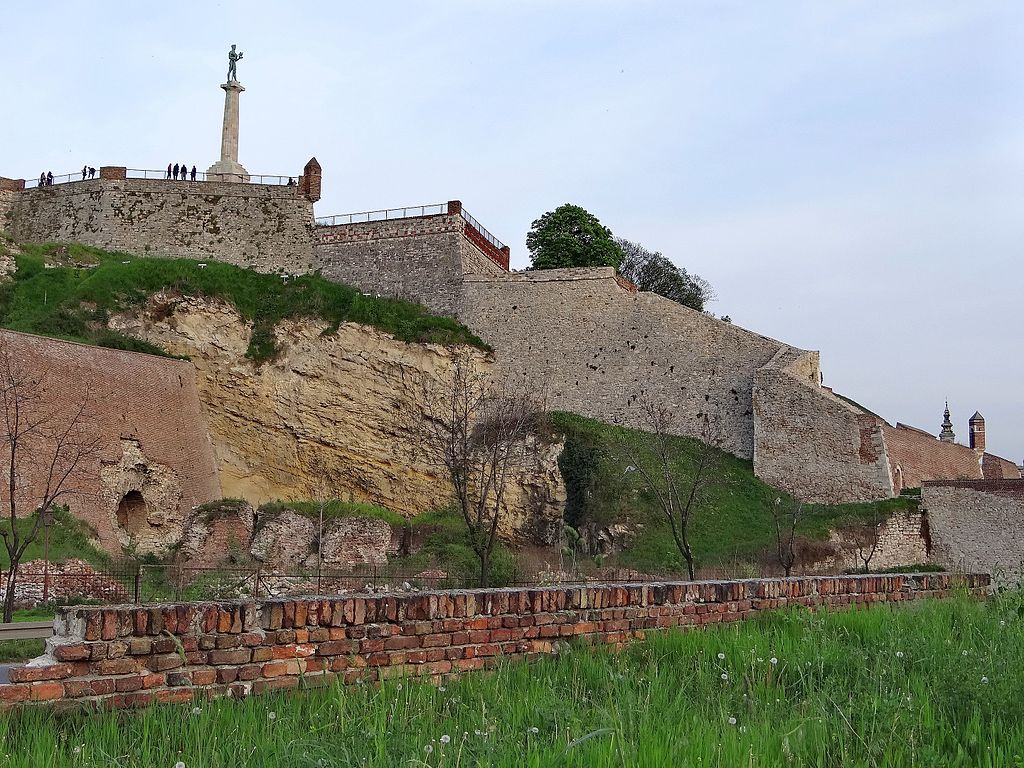 Botanical Garden "Jevremovac"
In the middle of the city crowds, there is a botanical garden "Jevremovac" – on the corner of Takovska and Dalmatinska streets. There are not many passers-by in it, and every corner of it forms a beautiful background in front of which you can take photos.
The Japanese garden and greenhouse are a great place to create unusual and fairytale shots. The greenhouse is very well lit, but keep in mind that entering at high summer temperatures is not the most pleasant.
Unfortunately, in the botanical garden, since the beginning of 2021, photography has been allowed only with an outdoor mobile phone. Of course, that won't stop you from taking perfect photos in this very location.
Topčider Park
Topčider Park is one of the most beautiful picnic areas, and therefore one of the most popular places to escape to nature. It is only fifteen minutes away from the city center, and is one of the largest green oases in Belgrade.
Nature lovers come regularly for time to rest and relax outdoors or sports activities such as cycling or rollerblading. If you want to have special fun while taking photos, spontaneous photos while rollerblading can be a complete hit.
A stream flows through Topčiderski Park, creating a colorful landscape of small lakes. This makes it an ideal location for creating romantic shots, so Topcider Park is often the choice of a place to photograph newlyweds.
Skadarlija
Skadarlija is one of the most recognizable streets in Belgrade, a symbol of enjoying a traditional pastime with old town music. With its characteristic ambience, it is considered one of the most beautiful streets in Belgrade.
Skadarlija is one of the first places that Belgraders recommend to visitors who come to their city for the first time, which is enough proof that this cultural monument is a great location for your new retro photos.
You don't need distant and exotic destinations for great photography. Even when you think that you have already visited all the places in the city, Belgrade will offer you a new hidden place that will delight you.
In the city, full of attractions and various facilities, you can find a corner just for you. We hope our photography location suggestions will inspire you to create original photos on them.