Many foreigners who come to tour our country already intend to try the famous Serbian specialties in advance. A dish that has been causing gastronomic enjoyment for years, both for foreigners and our people, is our home-made sarma.
Next to it, there are also ajvar, specialties such as Karadjordj's steak, proje, and an indispensable part of the menu are greaves, pihtije, cheese pies, kajmak. All this is somewhat lost in the modern kitchens of overworked housewives. However, fortunately for true gourmets, there are restaurants that have taken care to preserve old recipes and prepare the most delicious home-made dishes of Serbian cuisine.
Trying new flavors is always interesting, but nothing can replace good, old home cooking. That is why ethno restaurants never go out of fashion and many will opt for kebabs or lamb under the sac, rather than for some specialties of an international character.
We present you the 5 best ethno restaurants in Belgrade that you will surely enjoy.
Restaurant Tri šešira

Skadarlija is the guardian of the traditional and bohemian spirit of Belgrade. Among many cafes and restaurants, one stands out with its quality – the restaurant Tri šešira.
Opened back in 1864, this restaurant is not just a place where you can enjoy excellent food – it is a place of vital importance for Serbian culture and heritage. With a tradition of almost 155 years, the Tri šešira restaurant was a gathering place for prominent poets, journalists, musicians, scientists, politicians and writers. Belgrade bohemians used to gather here, and the spirit of the past days is woven into every part of its pleasant ambience.
The restaurant also has a charming garden surrounded by flowers, where guests can enjoy the old town music of the best tamburitza players in the city on warm days.
The dishes you can try in the Tri šešira restaurant are prepared according to traditional, old recipes.
This restaurant is one of the places that makes a hedonist and a gourmet cannot bypass. Outstanding food, unique ambience and atmosphere, traditional music and impeccable service justify the reputation of this restaurant.
The kebabs (ćevapi) of this restaurant are considered the best in town. If you are a meat lover, be sure to try the "Tri šešira" kebabs and make sure that their reputation is justified.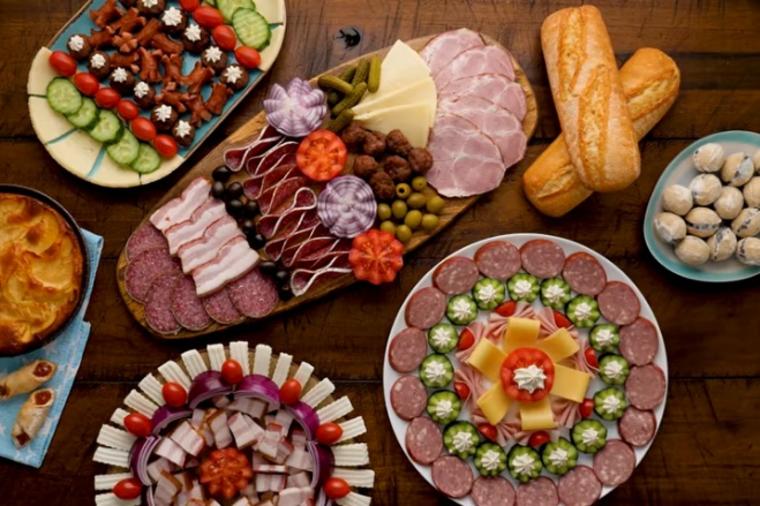 Restaurant Šešir moj
Restaurant Šešir moj has been nurturing the tradition of preparing local Serbian food for many years, which has won over many guests with its tastes.
On their menu, you will find what many people crave today, and that is the homely spirit, the abundance of the most beautiful spices. Forgotten Serbian specialties, specific aromas and spices are part of the daily offer of the restaurant Šešir moj. In addition, the atmosphere in this restaurant will completely relax you and make you feel at home.
A top team of experienced culinary masters is in charge of the unique and unforgettable taste of each specialty. By choosing the highest quality ingredients, with a lot of effort and experience, and spiced with love for this craft, experienced chefs create a real magic of taste and smell on the plate.
And to make everything even tastier and to revive all your senses, be sure to try some of the real homemade brandies or wines from our famous wineries. In addition to delicious food and top drinks in the restaurant Šešir moj, you also have the opportunity to enjoy great music, which is based on famous tamburitza ensembles, who know the soul of their audience very well.
Located in the heart of the city, in the famous Skadarlija, the restaurant Šešir moj invites you to discover new tastes. After the first bite, it will become one of your favorite restaurants with traditional Serbian cuisine in Belgrade.
Restaurant Dva jelena
All true gourmets know that without local specialties of Serbian cuisine, there is no real gastronomic enjoyment.
Also, each of them has certainly heard of a place that bears the title of a real historical treasury of old Belgrade and the best place with local dishes on its menu.
It's the Dva jelena restaurant. For years, in the famous bohemian quarter, Skadarlija, it has been welcoming domestic and foreign guests with its doors wide open.
Anyone who wants to experience Serbia to the fullest must not miss to try the famous specialties of Serbian cuisine such as young cheese, proje, prosciutto, Karadjordj's steak and other similar specialties. And all saved according to a well-preserved original recipe.
All this and much more awaits you in an ideal family atmosphere, in the heart of the city, in the beautiful ambience of the restaurant Dva jelena. If you still have room in your stomach after all, don't miss to try the famous dessert of the restaurant Dva jelena, "Slatko ćoše".
We are sure that you will leave this restaurant with the sweetest feeling, as well as that you will return to it many times with great joy.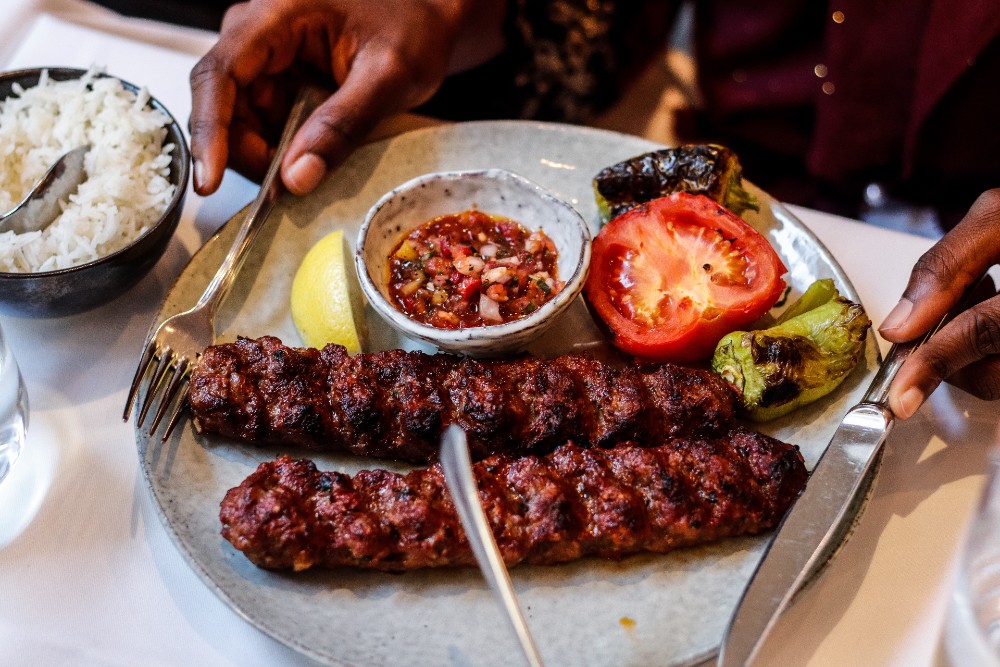 Restaurant Pahuljica

When you get tired of monotonous fast food or home-made, but quick-prepared meals, look for enjoyment in a restaurant that is there just for you. You who love traditional Serbian dishes, prepared in a tense manner, according to your grandmother's true rules.
For all true gourmets and lovers of real local dishes, not far from the city center, there is a beautiful restaurant Pahuljica. Every dish in the kitchen of this restaurant is prepared with special care and with a lot of love. Because of that, whoever comes to the Pahuljica restaurant once is always happy to come back.
The taste and smell of fried cheese and cream, pihtija, are just an introduction to the symphony of flavors that awaits you here. After the appetizer, indulge in enjoying sauerkraut or monastery peppers. For those with a stronger appetite, there is roast lamb and pork, but also rolled veal, Leskovac whisk and much more.
And while you haven't eaten too much yet, remember that here you can eat some of the most beautiful sweet spices, such as apple pie, pumpkin and cherries. Leave some space for them too. You will be more than delighted.
And after enjoying the perfect food and ambience of this restaurant with all your senses, you have no choice but to plan when you will visit it again.
Restaurant Tabor
With a tradition of 24 years, this restaurant bore the stamp of one of the best restaurants with local Serbian cuisine. In addition to the perfect food, there is an unusual ambience that takes us back many years, when the kafana was a social institution.
And it is not without reason that our famous writer Momo Kapor was a frequent guest of the Tabor restaurant. This restaurant is considered a kind of gastronomic museum, where it is possible for every guest, whether domestic or resident, to present the Serbian national cuisine in just one night.
The menu of the Tabor restaurant includes some of the dishes that have fed many families in the difficult past, such as proje, homemade cheese and kajmak, and there is also the inevitable Njeguški and beef prosciutto. After the appetizer, pour over the delicious prebranac beans, grilled specialties, juicy steaks or famous house specialties such as "Kosačkih raznjića" or "Vešalice Tabor". Whatever you decide, we are sure that you will be at the peak of gastronomic pleasure.
And after all, sweeten up with one of the many cakes and pastries on the menu of the Tabor restaurant.
Don't skimp on the choice, because what you get in return is worth every penny. You will enjoy leaving this beautiful restaurant, and you will be happy to recommend it to every fan of real local cuisine.