Serbia is still not the part of EU which means that we are still not part of the whole EU-without-roaming movement. We do have something in the Balkans region, but that's also not fully implemented so the best thing to do is buy one of the Tourist-SIM packages.
Note: Serbia still does not require for you to register for a SIM card. That means that you can easily purchase prepaid at any kiosk or retail that sells them and buy the "regular" one, not for tourists.
Serbia currently has three main operators and a couple of smaller virtual ones. Virtual ones, although a bit cheaper, still don't offer anything extra for visitors, so we will cover just the big ones, at the moment:
Telekom Srbija (Serbian Telecom) – the biggest and first carrier, owned by the government. Has usually the mid-ranged prices but are slow to adapt new trends
Telenor – The second operator, until 2018 owned by Telenor (Norwegian company). They were sold to a Czech group last year. Usually are the most expensive
VIP Mobile – Third operator, usually has the cheapest offer and most "interesting" ones. Owned by A1 Austria, some people say that they don't have the best coverage out there.
Let's see what they offer!
Telekom Srbija (MTS):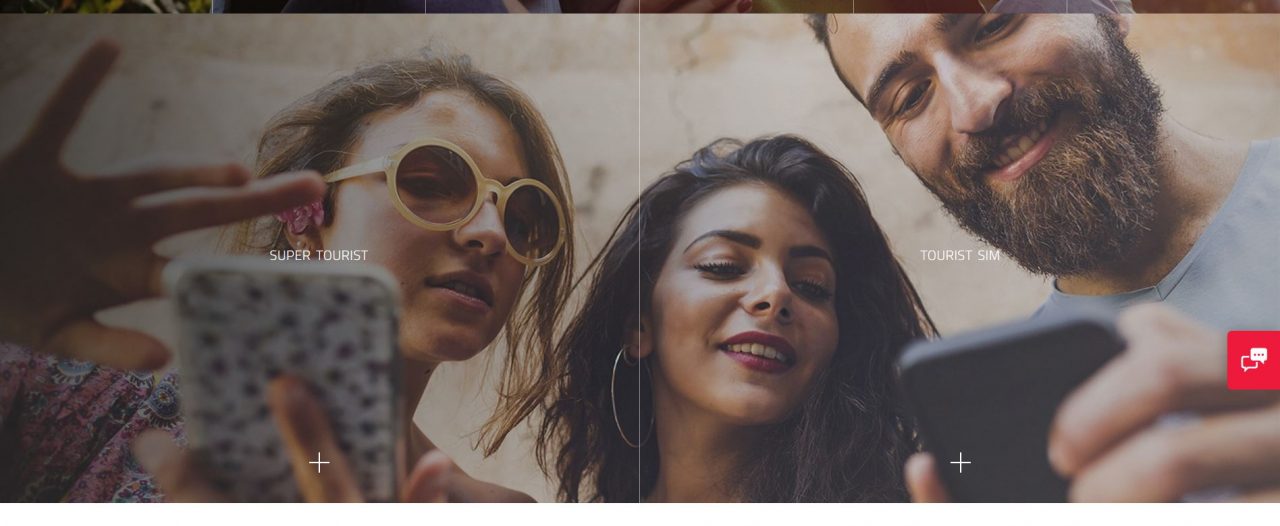 Telekom Srbija offers two type of prepaid tourist cards – Tourist SIM and Super Tourist SIM.
Both work on a "top up" kind of a deal, and you can read more about it in a weird Serbian – English mix-up of a page here, and some of it here. Both will be valid for a year and then you can throw them away. They will work for 90 days after which you need to top them up again for they to be valid.
Tourist SIM gives you 3 days of internet but you need to activate it, and the whole thing is so damn complex that I really cannot recommend Telekom Serbia (MTS) option.
The price for call is 11,9RSD per minute and for SMS 5,9 RSD.
Telenor
This one is much more simpler!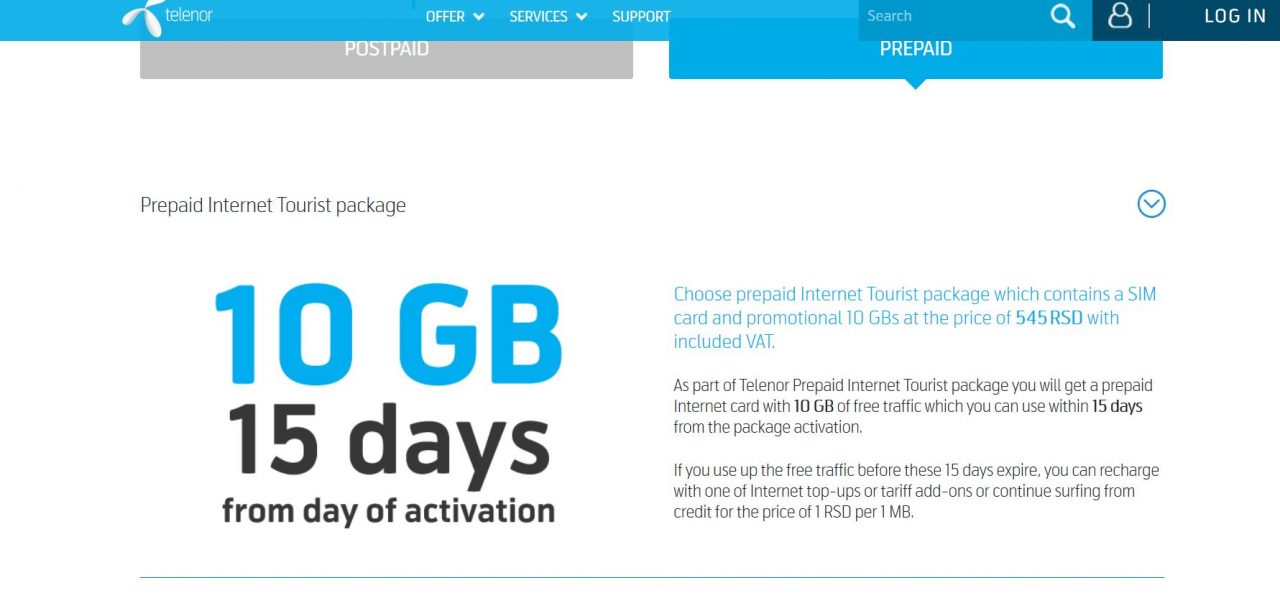 So what you get is a tourist SIM with 10GB of Internet valid for 15 days for 545 din (around 5 EUR). If you use all the traffic in those 15 days, you can recharge or just continue using your credit for 1 RSD per 1 MB which is OK. You don't get any minutes or SMS messages but you probably don't need them. If you want them, you can just top-up your SIM with more credit and use it for calls! Price is 11,9 RSD for 1 minute of call or 5,9 RSD for 1 SMS.
But if you do need a regular prepaid with "everything" you can get a normal prepaid and then activate one of the packages. At the moment there's "3X" which will give you 3GB Internet and three times more credit for just 900 RSD. Read more about that here.
VIP Mobile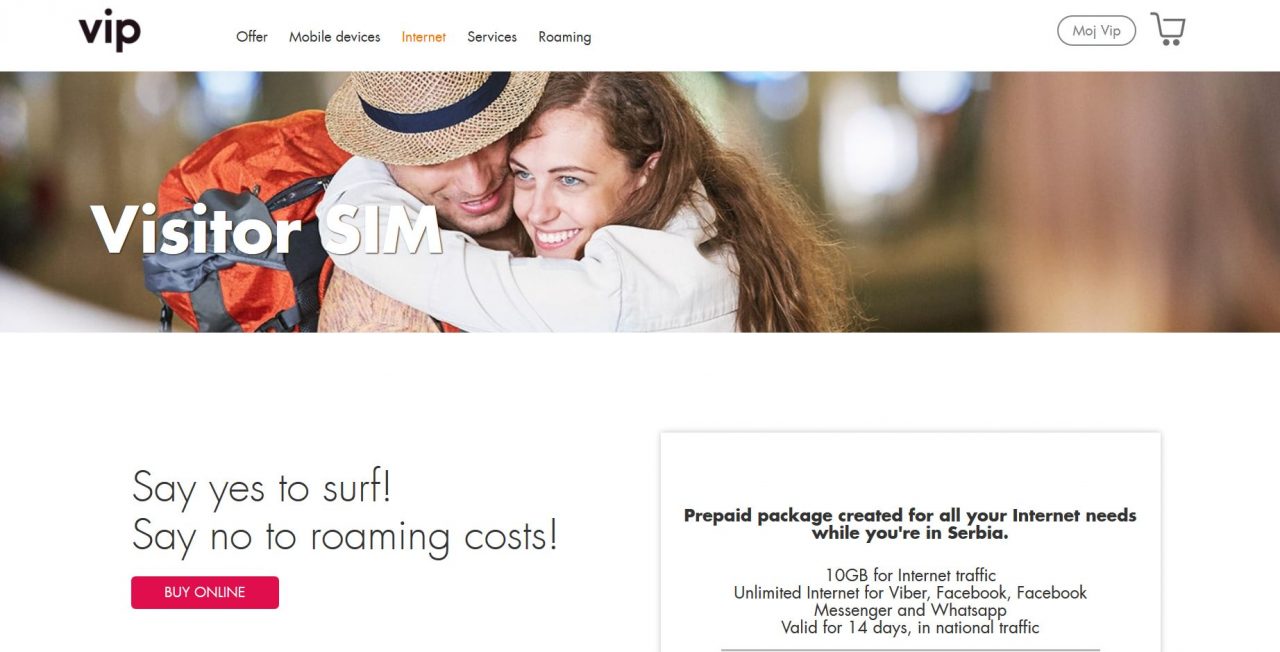 With the slogan "Say Yes to surf! Say no to roaming costs" it's pretty obvious what VIP offers. So you get 10GB for Internet traffic but also UNLIMITED traffic for Viber, Facebook, Facebook Messanger and Whatsup for 14 days. The price is 990 RSD (around 8 EUR) which is a bit more expensive than Telenor but gives you unlimited FB, Viber, Whatsup which can be just enough for you.
If you need calls or SMS, the price is 12RSD for 1 minute of call and 4,9 RSD for one SMS.
Where to buy?
The obvious number 1 solution is the airport, if you arrive by plane! If you arrive any other way or forgot to do it at the airport, you can either look for Telekom, Telenor or VIP Centre, or basically at any kiosk through the city. Keep in mind that kiosk might not have Visitor SIM and also workers there might not know English.
Which one to pick?
Personally, I think that Telecom Serbia (MTS) at the moment isn't even the cheapest in this field but it's also way more complex and confusing than other two.
Between Telenor and VIP – if you are a heavy user of Facebook, Whatsup, Viber than I would go with VIP since they offer unlimited data there. Otherwise it's up to you and if a Telenor or VIP shop is nearer to your hotel or wherever do you stay at!