A day in a magical candy factory is a dream of every child, but also of some adults. Ratluk, candies, lollipops, variegation and the smell of freshly fried sugar in the air describe the Bosiljčić candy store in Savamala. Although this "factory" has an area of ​​only 25 m2, some of the most beautiful and delicious desserts are made in it, and as the owners themselves say, its charm is precisely in that handmade and small production that gives each candy a special taste.
The fact is that craft shops have been dying for years due to the impossibility of fighting mass industrial production. So we decided to present you on these pages some of the old crafts that survive despite industrialization. In front of you is a sweet story about the famous Belgrade bombers, the Bosiljčić family.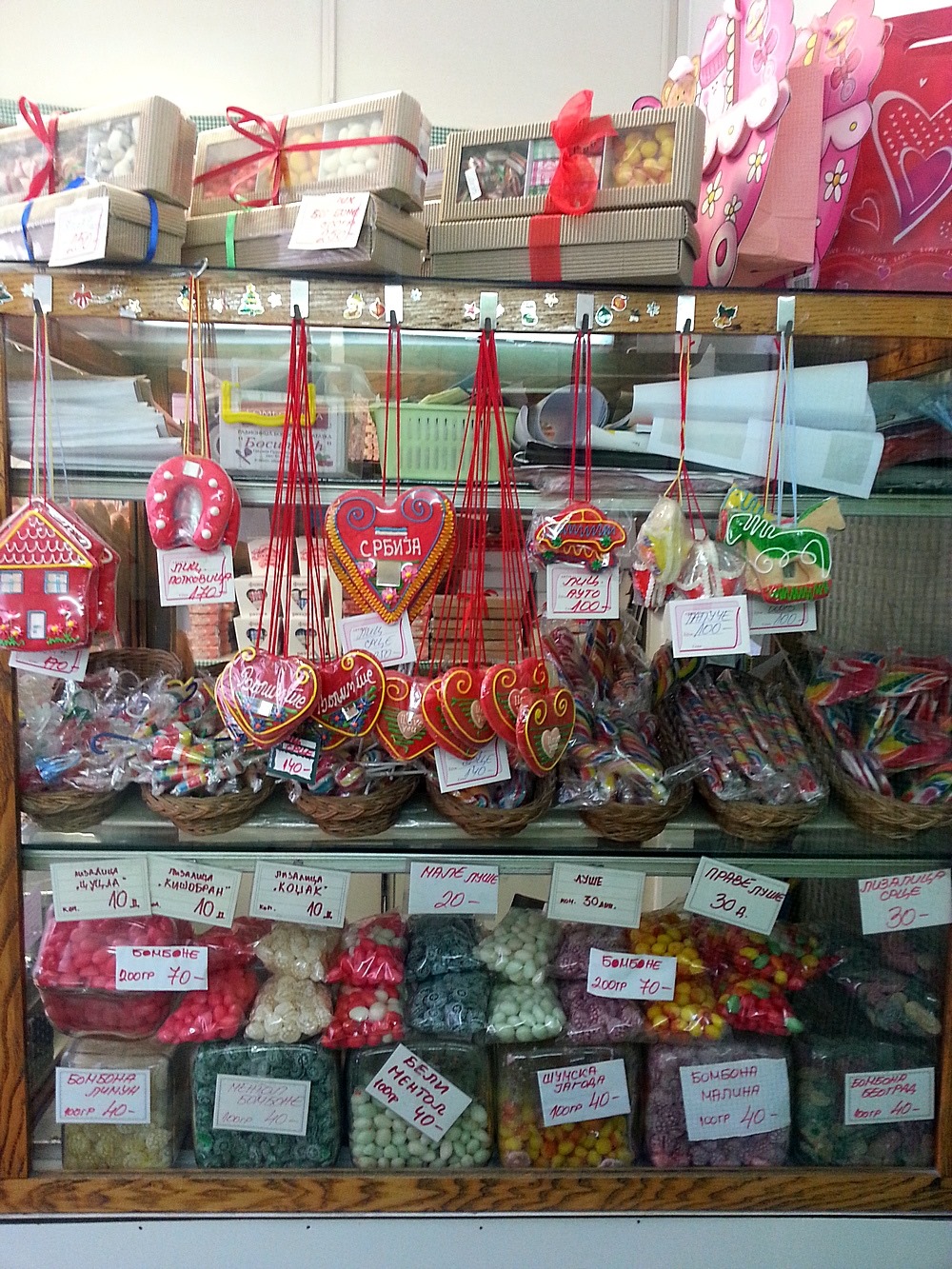 The Bosiljčić brothers have been beautifying and sweetening the first morning coffee for many Belgraders and their guests for years. The story begins back in 1936, when Branislav Bosiljčić opened a shop, which in the first years was in Ustanička Street, then in Obrenovac, and later moved to Savamala, where it is still located today. The third generation of Bosiljčić, followed in their grandfather's footsteps, Branislav and Živorad say that their grandfather gradually introduced them to the business, and kept them with sweet and colorful candies, even though they both went to school and finished economics and chemistry. With its impressive appearance at 14 Gavrila Principa Street, the shop attracts numerous tourists and passers-by.
At one time, there were over 120 craftsmen in Belgrade, who sold candies and ratluks, but only Bosiljčići have survived to this day. Some had no heirs, some could not cope with industrial production, while some failed to survive in difficult times. When Bane and Zika took over the business, there were two more such shops, one was at the Red Cross (at the place where today's Cafe Square is) of the bomber Blagoja, and the other was at Dorcol, owned by master Danilo. Branislav says that he and his brother are trying to keep their "sweet craft" from oblivion, so it is not difficult for them to host the whole bus of students from the interior and bring them to their small workshop, which has been a frequent case lately, because their they also perceive the shop as a kind of museum.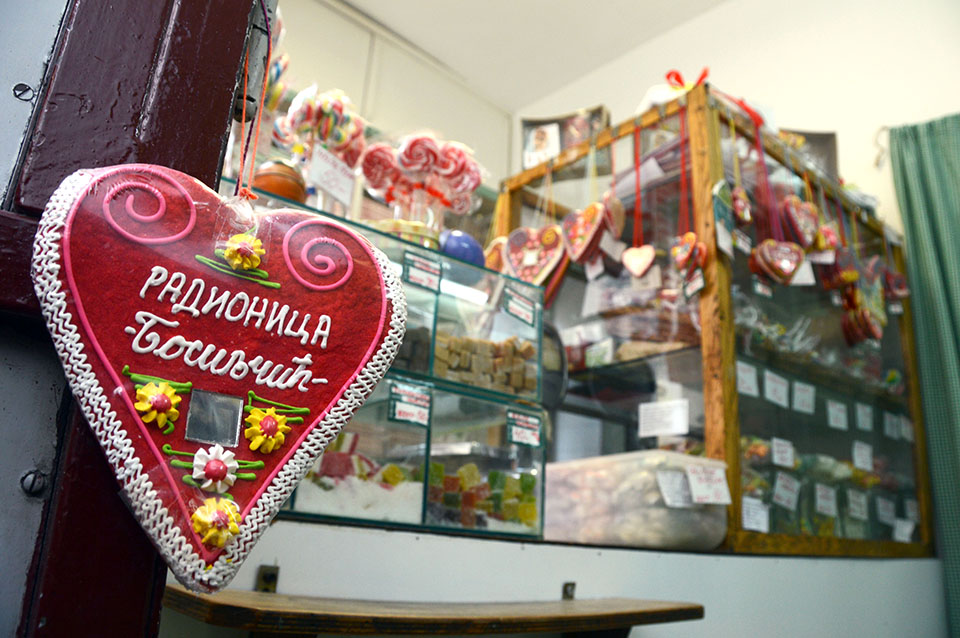 The whole street smells of sugar, you can feel the warmth and peace around the candy shop, because they do everything with great love and enjoyment. Ratluk is made every day, it is also the best-selling candy in the store, it is always fresh and soft, it just melts in your mouth. Bane emphasizes that their recipe is different from real Turkish ratluk, which is harder, and can be eaten up to 3 cubes, and as we like and can eat more, they have reduced sugar levels, so you will be fine even if you eat the whole box. Their grandfather once had only 3 types of ratluk, and today the Bosiljčićs produce as many as 18, emphasizing that the traditional rose is still absolutely the best-selling, but there are also modern flavors; mint, pistachios, pineapple, plum, walnut…
The spirit of the "old, good times" exudes this action, so they haven't changed anything from the recipe, interior and packaging, because that's actually what their customers like. The Cyrillic inscription on the shop itself, as well as the old craft rules displayed on the wall, show that forgotten values ​​rule here today. They jokingly say that customers do not want modernization – the introduction of the new packaging, as they say, provoked various comments, so they decided to leave the old one, which we are used to, in use. Even the machines date back to the time of the First World War, and still work perfectly, and the Bosiljčićs say that they are even older than those in the Ethnographic Museum. Bane points out that their father, a mechanic by profession, only modernized some machines for his grandfather, in order to save time and make work easier.
So when you come to Belgrade, hurry to the candies for silk candies, milk caramels, lollipops or ratluk, sweeten your day and go back a little to the past, and in that way you will help maintain the old crafts!