Although the habit of our people is that there is no quality meal without meat, it is quite obvious that the same habits and needs of Serbs have changed drastically in recent years.
This is evidenced by the increase in the number of open restaurants, which do not prefer meat to enjoy gourmets. If you also belong to the group of people who could hardly wait for the opening of quality vegan places in the city – it's time to get to know the best.
Gnezdo Organic

Did you know that there are restaurants in Belgrade whose menu serves exclusively organic food, prepared to meet everyone's needs and tastes?
Not far from Branko's bridge, the Gnezdo Organic restaurant was opened, whose, although minimalist interior, exudes warmth and a special rustic flair. Each bite is 100% healthy and natural, and next to each dish it is indicated whether it is vegan, vegetarian or gluten-free.
In addition to food of natural origin from local farms, this restaurant is recognizable for its vegan menu, which makes it a pioneer of vegan nutrition in Belgrade. The largest part of the menu consists of local dishes, with a review of the most popular specialties of the world's vegetarian and non-vegetarian cuisines.
Address: Male stepenice 1a, Stari grad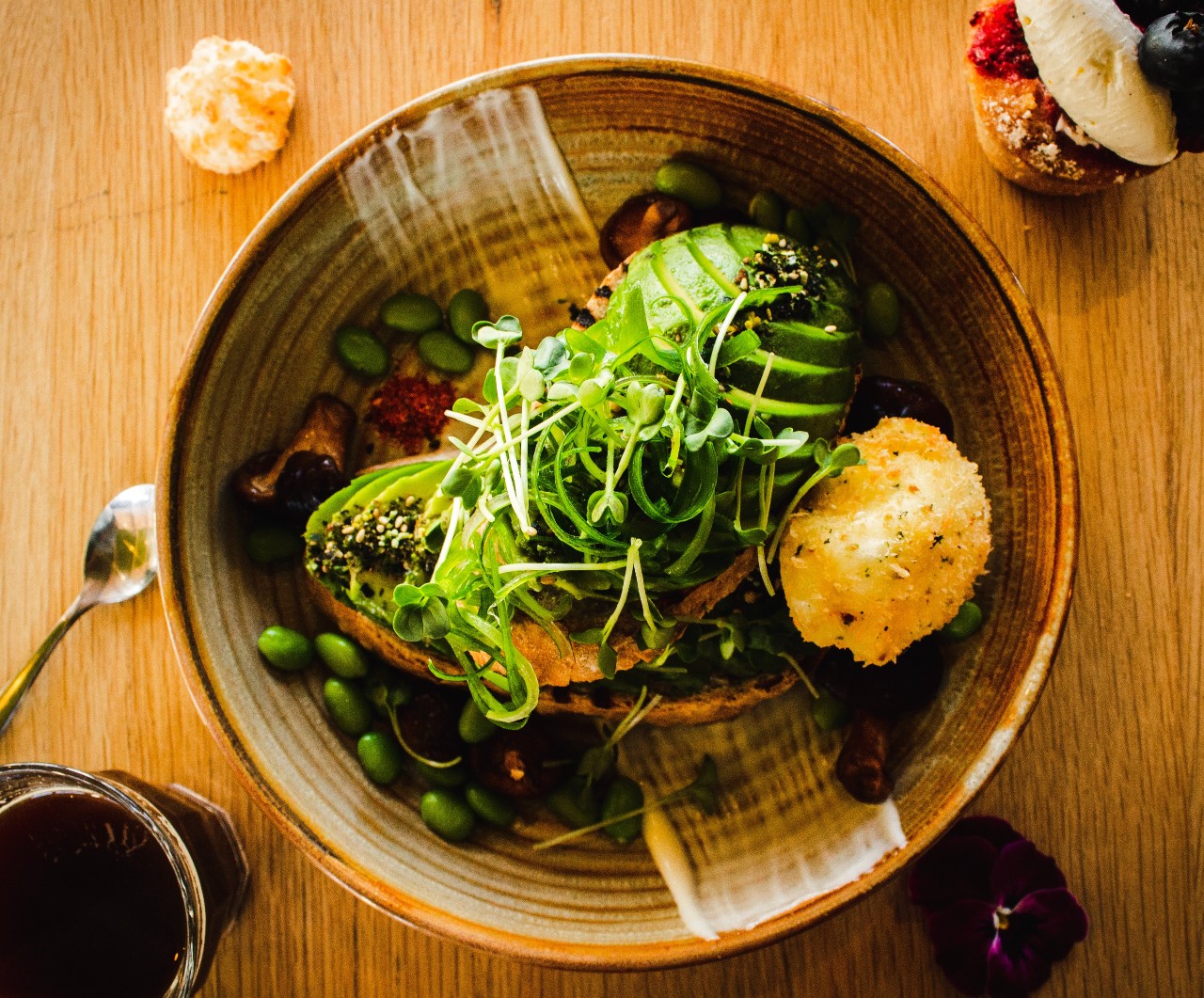 Oliva

Restaurant Oliva is among the pioneer restaurants of vegetarian and vegan cuisine in Belgrade, which operates according to world standards. In addition to trying to entertain guests in a pleasant and urban environment, they prepare all food from healthy and natural ingredients, and in a very interesting way.
For a complete experience, in the restaurant, along with all vegan and vegetarian food, you can enjoy Mediterranean specialties, as well as taste the finest, local and foreign wines and cheeses.
Address: Omladinskih brigada 86
Radost Fina Kuhinjica

If you thought vegetarian and vegan food was monotonous and poor, to your delight, the Fina Kuhinjica is here to reassure you. Every bite is prepared with a great love for vegetarianism, a healthy diet and full stomachs.
An oasis of health tucked away on the corner of Pariska and Karađorđeva streets, sheltered from the city crowds, is a place for true lovers of quality snacks, whose ambience, in addition to delicious specialties, will leave you speechless.
This is an international restaurant with an emphasis on oriental cuisine, but there are many vegetarian options on its menu, and each dish can be modified at the request of the guest.
The place is also known as a five friendly zone, and Belgraders prefer to visit it because of the top-quality, vegan sweets, which we can enjoy without remorse or a feeling of heaviness in the stomach.
Address: Pariska 3
We hope you enjoy every bite, but also every step you take as you get to know Belgrade and all its secrets!