The new year arrived just a few days ago, and it seems that the euphoria is not diminishing, even though we are in the midst of a coronary virus pandemic.

Considering that the whole world celebrated the New Year at home, we decided to remember what the celebration looked like back in the eighties, right in Belgrade.
Russian salad, wafers and other delicacies

Preparations would slowly begin shortly after the former Army Day, on December 22. Then winter would officially begin, although it would get cold much earlier. It was often already snowing, which made the kids, as they are today, immensely happy. New Year under the snow – what better way!
Then, unlike today, there were no shops on every corner in Belgrade. One, possibly two at the end. Everyone went there for the New Year's shopping. Or to the well-known markets in the area.
The New Year's menu was almost always the same: Russian salad, roast, horseradish, roasted peppers with garlic, salty and sweet wafers and, of course, Her Majesty's cake. With chocolate.
Procurement started by going to the roastery. It was necessary to order the meat on time and pick it up as late as December 31st so that it would be warm and crispy.
Preparing a Russian salad was a special adventure. Carrots would be cooked, then peas and finally potatoes. The family would chop up groceries. The boards would be torn down, placed on a large dining table and the fun could begin.
The knives would rattle as the "mountain" in the vangle grew. Then it would disappear, so it would be the turn of new vegetables and, in the end, ham – because ham is adored.
During that time, mayonnaise made from fresh home-made eggs was stirring in the kitchen. When everything was combined and mixed, the Russian salad would go to a cold pantry "to rest" and be served with wafers and other delicacies. During that time, everyone tried to control themselves while "water was leaking" from their mouths.
Christmas tree

The Belgrade New Year could not pass without a Christmas tree. They were bought in the center, or in the market. Parents took their children to choose. It had to be special, branched, not too big…
The most important thing was to awaken the imagination of how Santa Claus would leave under him exactly what they wanted. Bicycle, toy, Barbie…
Since the children would choose the most beautiful Christmas tree for them, they would walk home at a brisk pace. Everyone would squirm, because they could hardly wait to decorate.
At home, they would carefully choose the decorations, pushing their hands between the needles even though they stung. The tree had to squeak.
Even if they had white spray to draw on the windows – then their happiness would not end.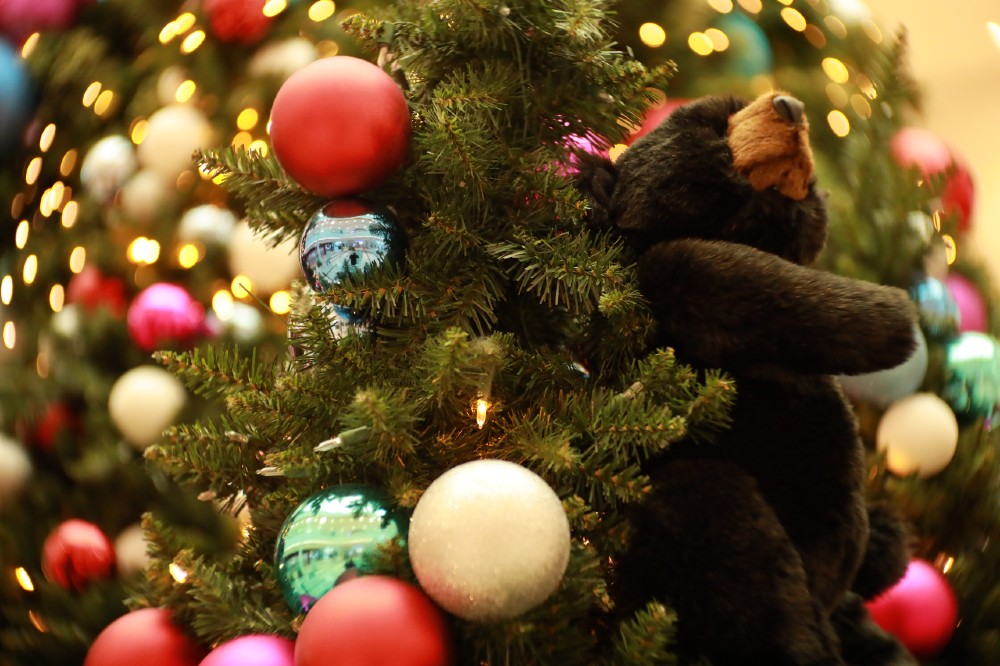 Congratulations

At that time, real congratulations were sent. They could be bought at the post office, bookstore, on street stalls … Drawings of beautiful winter motifs were printed on quality thick paper – decorated houses, horses pulling carriages through the snow on a clear winter night, Santa Claus in front of a Christmas tree holding a boy in his lap and a girl while a curious house pulls him by the leg …
There were also greeting cards made by UNICEF. Children from different parts of our planet sent their drawings, which would be turned into New Year's greeting cards, which helped some other children, far away, to be at least a little happier.
Sending someone a New Year's card was not only a normal thing, but also very important. There were parts of the country where the telephone (once known as a landline, and at that time the only one) was not introduced. So a greeting card was the only way to wish someone a happy holiday.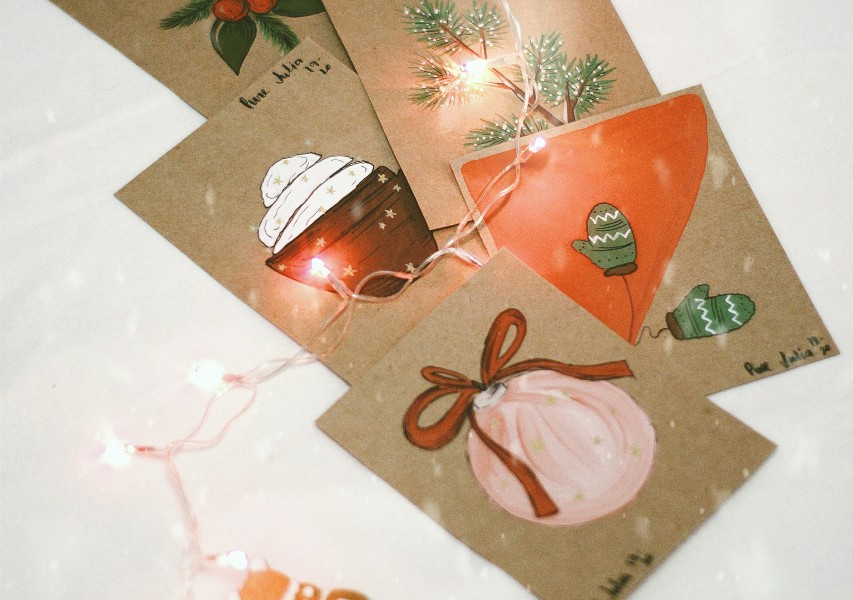 New Year's celebration

Making an appointment with a hairdresser for December 31 was a mission impossible then (although not much better today). Those who did not manage to secure the appointment in time, put papillotes at home. A part of Belgraders would spend New Year's Eve having fun in one of the city's restaurants. Whoever wanted to be seen went to the Hotel Yugoslavia, where they came to the celebration from all over the former South. Ladies in luxurious toilets, men in three-piece suits…
We also went to Skadarlija and other cult places of the Belgrade bohemians.
For those who had small children, the craziest night was spent at home. Often with friends and godparents who also had small children. Children would play, hug, rejoice, eat, and start all over again.
The slightly older ones had a similar party. Those a little older hoped that at some house party or sitting, they would steal the first kiss and enter the new year as a couple.
However, it was the best for the youngest. They were visited by Santa Claus, who would be played by one of the family members, having previously gone "like" to the bathroom.
They would dine a few times, and wait for the countdown to begin on television. At "zero" we would like the new year to bring joy and happiness, toys…
Ah, how many beautiful memories of a beautiful and carefree time! In the spirit of the holidays, in addition to health, perhaps we could wish that sincerity, joy in small things, and true values ​​come back to us? What do you think about that?