Although Belgrade has become one of the central tourist destinations, especially for young people, another branch of tourism has developed significantly in recent years, and that is excursion tourism, i.e. picnic areas around Belgrade.
Visits to farms, rivers, lakes, organized events and beautiful nature, as well as numerous mountains, ethno restaurants, festivals, visits to surrounding cities…
Accommodation in Belgrade has long been more than just a visit to the city center. When you find your apartment in Belgrade, you have found your home and base for exploring a whole world and beauty. This is equally true for tourists who come to Belgrade for accommodation for a day or two, as well as for all of us who live in it. At least the weekend is the ideal time to explore the picnic area around Belgrade.
Divcibare – enjoy untouched nature for a couple of hours drive

Only 115 km from Belgrade is the mountain Maljen, and in its central part, possibly the most famous plateau in the country – Divcibare. To Divčibare, from the capital, you will need approximately 3 hours drive. This tourist center is an ideal choice in all seasons, as it offers adequate content in all seasons.
So, in winter you can enjoy skiing and winter sports, considering that there are even two ski slopes on this mountain. There are of course well-maintained hiking trails, suitable for conquering the highest peaks in any weather.
There are also numerous bike paths, which are more suitable for warmer weather, and numerous stables that can offer you riding lessons and touring places on horseback.
Divcibare is a center of youth and recreational tourism in Serbia, and with its wonderful, mild climate, it is a fantastic destination for escaping from the city bustle in any part of the year!
Fruška gora – the cradle of the tradition of the Serbian people

Fruška gora is located 103 km from Belgrade, and is an island mountain, which is a habitat of rich biodiversity and cultural and historical landmarks of Serbia.
Fruška Gora is characterized by beautiful nature, which is a refuge for many species of rare animals, such as various birds, reptiles and mammals. Not only because of its rich flora and fauna, but also because of the fact that in the time of the Turks it was the center of the cultural life of Serbia, Fruška gora was declared a national park in 1960.
On Fruška Gora there is one of the most important monuments of Serbian culture, better known as the Fruška Gora monasteries. These are 17 monasteries built by the most important endowments of Serbian ruling families, after, under the pressure of the Turkish invasion, the center of culture was moved to the north of the country.
You can also see 16 artificial lakes on Fruška gora, and they are a special attraction for fishing enthusiasts. Here you can also visit the so-called Bike Park, the only park in the country intended for extreme and mountain biking!
Fruška gora, thus, really represents a fantastic choice for a wide range of interests, from lovers of Orthodox culture, through lovers of peaceful nature and fishing, all the way to the greatest adventurers and fans of extreme sports!
Aranđelovac – incredible tourist potential near the capital

Only 74 kilometers from the capital, at the foot of the mountain Bukulja and the river Kubršnic, is the municipality of Arandjelovac. Within the municipality of Arandjelovac, due to its favorable geographical position, and due to its historical heritage, you can see a huge number of tourist attractions.
In the city itself is Bukovicka Banja, known as a favorite destination of members of the Obrenovic dynasty. While the Obrenovićs chose Arandjelovac for the construction of their summer resort, the Karađorđevićs chose a municipality 12 kilometers away from there – Topola – for the same purposes.
In the center of Arandjelovac today you can see the rich legacy of Obrenović – the park of Bukovicka Banja. The oldest building in the park of Bukovicka Banja is an example of the architecture of Serbian romanticism, the construction of which was ordered by Mihailo Obrenović, in 1865, for the needs of the summer residence and the assembly house.
In the middle of the next century, in 1935, a thermal spring was found on this place, on the basis of which the construction of a hot bath, an outdoor swimming pool with mineral water and various hotels and catering facilities began.
In addition to the beautiful Bukovacka Banja, while you are in Arandjelovac, you can also visit the mountain Bukulja, and the cave Risovača, which is a rich paleontological site.
There is also, in the heart of Šumadija, the beautiful Garaško Lake, which is a habitat for many fish and the aquatic world, and Garaško Lake supplies water to the entire city.
From Arandjelovac, it is not far to visit Oplenac, a place of rich cultural and historical heritage, and a choice for Karadjordjevic's life and vacation. By visiting Arandjelovac and Oplenac, you complete the historical whole in this way, and a visit to Arandjelovac is fruitful for longer stays, as well as weekends and one-day trips!
Bojčinska forest

Bojčinska forest is a swamp forest under state protection, 18 km from Belgrade. It lies between the settlements of Progar, Boljevac and Asanje, in the municipality of Surcin. It belongs to the region of Obedska bara. The forest serves as a picnic area, with numerous facilities. In the forest in Surčin, there is also a trim trail, a riding school, as well as "Bojčinska koleba", which offers real Serbian local cuisine.
There are 2 km long trim trails with 16 obstacles, carriage rides and riding on Lipizzaners, equestrian club "Bojčin". Bojčin Cultural Summer is a cultural and artistic festival that has been held since 2009, every weekend, and lasts for 5 months, from the beginning of May to the end of September.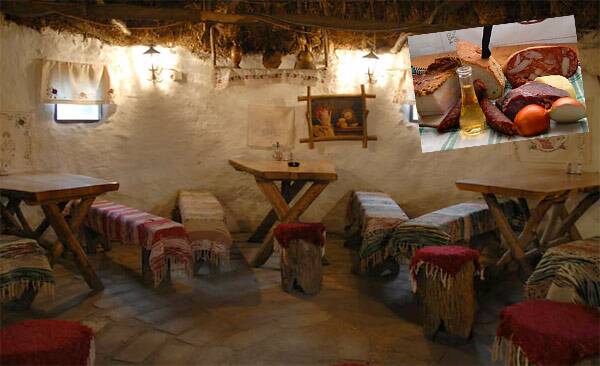 The program consists of poetry evenings, theater performances, music concerts, where folk music, rock, pop, Dixieland, fado, jazz and classical music are performed. Admission to the Bojcin Cultural Summer is free for each program, while visitors can make a voluntary contribution. Nearby are the Stremen farm, the Fenek monastery and the Živača fishpond.
If you do not have independent transport, you can also reach by bus. From Ledina, turnpike 71, there is a bus 605 that leads through Surčin, Jakovo and Boljevce, before it reaches Progar. In the summer season, it is possible to reach by public transport boat, which departs from Block 45 and sails on the Sava to Progar.
Nautical village

The nautical village or the so-called "Pearl on the Sava", as they call it, is the first nautical village in Serbia, and it is located in Boljevci near Belgrade. The complex of 16 houses on the water and marina additionally enchants this place. It is an ideal place for rest, recreation and fishing. In a series of houses, there is also a restaurant of local cuisine with a large selection of river fish, and all day and night with breakfast in a house on the river costs 2,500 dinars.
Due to the high water level, check before departure if it is possible to reach the coast, but you can definitely have a picnic in nature. For those who do not have a car, but would like to get off the hot concrete, bus 71 on Zeleni venac or 601 near the railway station leads to Ledina, where the starting station of line 605 runs to the station, about 300 meters away from the Nautical village.
Zornića house
30 km from Belgrade is this place ideal for families with children.
The household offers top-quality home-made food and drinks, art studios, programs for children, but also enjoying horseback riding and a mini zoo. Citizens of the capital on their return can also visit Kosmaj or Kamengrad. Various types of coffee here cost from 110 to 170 dinars, beer from 130 to 220 dinars, soups from 180 to 220, various specialties from 850 to 1,500, a portion of 10 kebabs from 650 to 800, ready meals from 300 dinars. Zornić's house also offers accommodation.
Viminacium
Viminacium is located 15 km from Požarevac.
This archeological park is a place where children can learn a lot about Roman cities and military camps, and a further journey through the history of our region can take you to Golubac City – a medieval fortress and cultural monument of great importance located nearby. You can take a break at Silver Lake.
We often talk about the favorite destinations of Serbian tourists, and at the same time we often forget about the tourist potential that our home country offers us. We hope that with this short list of options, destinations near Belgrade, we have managed to inspire you to get out of the city and enjoy the natural and cultural wealth that our country offers!