Public transport is already a well known theme, if you have read all my blog posts. In one of those, I have mentioned almost a completely free tour through the city centre with tram line number 2. I do have one another!
It's "Line 24". Back in the day, "normal" sized buses were operating on this line, but after a while, they switched to minibuses, like the ones from "E" lines. The difference is that 24 i "normal" line (89 RSD ticket price) and that makes it one of the cheapest options for yet another cool sightseeing tour.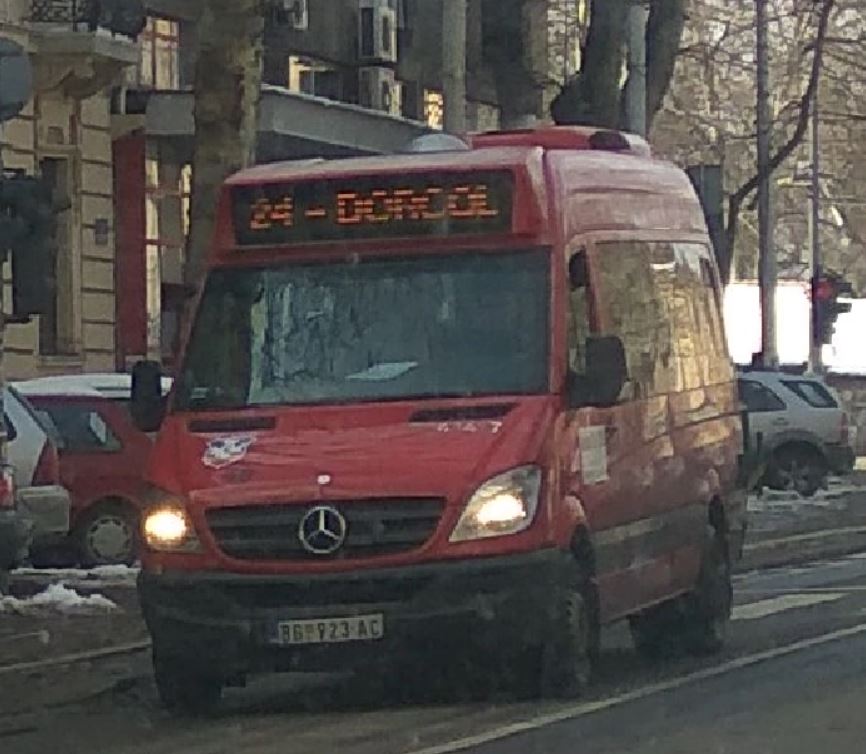 So, what's so cool about it? It's the line that goes through the city center and cover large portion of the important landmarks, but actually goes through small streets and side-roads, not the main ones, especially on Vračar.
So you have a chance to go through all those interesting and vibrant streets, filled with small(er) shops, trees, cafes … You will start at Neimarski park, with ParCo place for a cool breakfast, and go through other Neimar streets, reaching Čuburski park. Then you will pass right next to Kalenićeva pijaca (Kalenić Farmers market) and almost reach Slavija square. Then the bus takes you through the old part of Vračar next to 3rd gymnasium high school. Right after that, you will get to Kralja Aleksandra Boulevard, and line 24 will then go through the city center – Terazije, parliament building, etc. After Republic square, Line 24 passes Skadarlija, old bohemian quarter and finds its way to "Milan Gale Muškatirović", which is the name of pool complex and sports center next to the riverside (or May 25, as locals call it as well).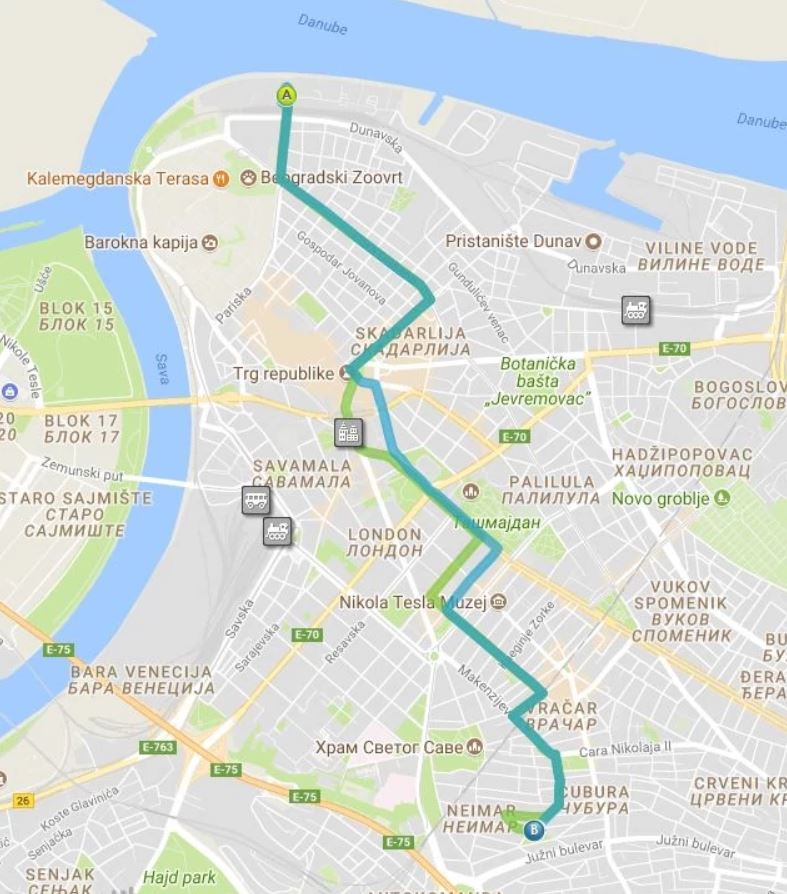 All that time, bus will be partly empty, which is cool… You will probably even grab a seat and enjoy the view. It mainly goes the same way back to the Neimar, with just a couple of different stops.
So, on one end you have a cool park in the old part of the town and on the other huge sports complex at the riverside. What else do you need?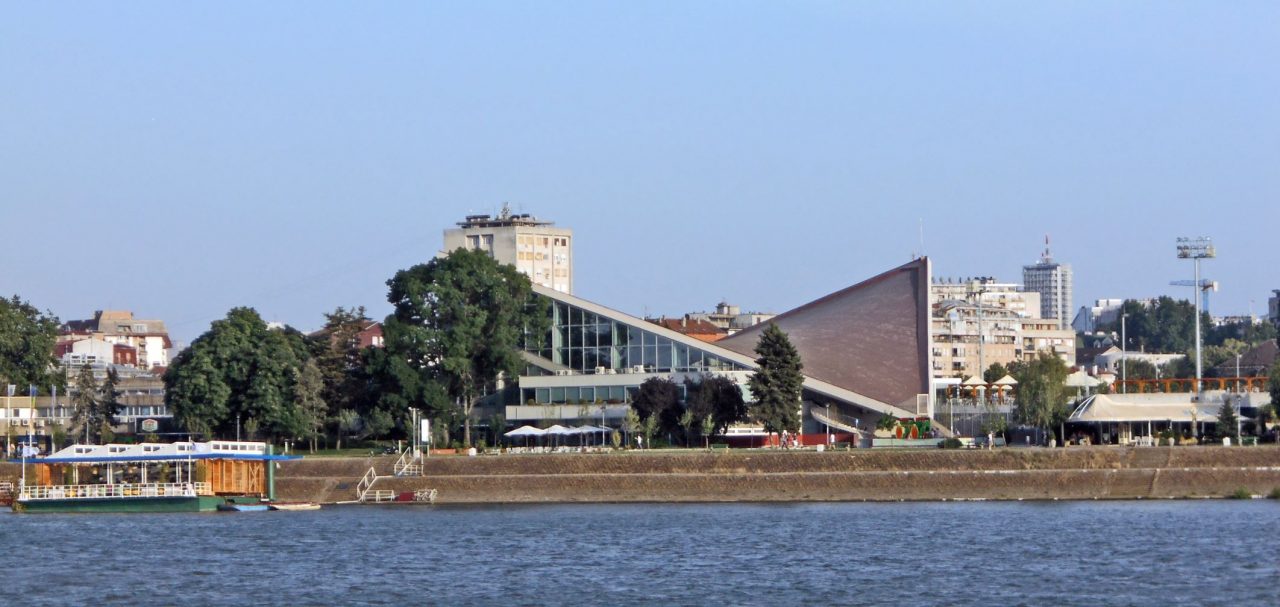 Have fun!