This blog post is part of the "Must read" series for people visiting Belgrade. Find all other blog posts in the "Essential" category HERE. 
There are already dozens of "professional" sightseeing tours by bus going through Belgrade, as there are in every other capital in Europe. I'm not sure about the quality of those or where do they exactly go (but I might check it out for an article). On the other hand, I have a tip for an extremely cheap way to do Belgrade sightseeing – it's with tram line number 2 that costs the standard transport ticket (89 RSD or 0,7 EUR) for 90 minutes ride.
"Number 2 circle"
When locals talk about the city center, and want to emphasise that something is really, really in the city center, they will say that it's "u krugu dvojke" (or "in the circle of number 2" – number 2 being the number of the tram line). It looks something like this: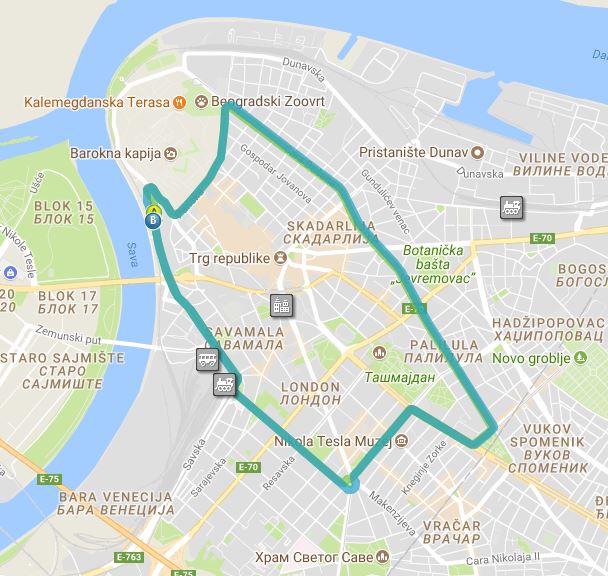 It's the only circle line in Belgrade that goes, well, in a circle through the city center itself. It naturally goes both ways and gives you the opportunity to check the city really cheap – if you don't want to explore it even cheaper, for free, on foot.
The line goes through or near many important landmarks, such as:
Belgrade Zoo
Kalemegdan fortress and park
Knez Mihajlova pedestrian zone
Skadarlija bohemian quarter
Vukov spomenik
Slavia Square
Nikola Tesla museum
Savamala
Sava riverside
etc.
So, if you decide to buy a daily ticket for the tram, for as low as 2,5 EUR, you can even consider "2" as a hop on – hop off service through the city. It won't get any cheaper than that!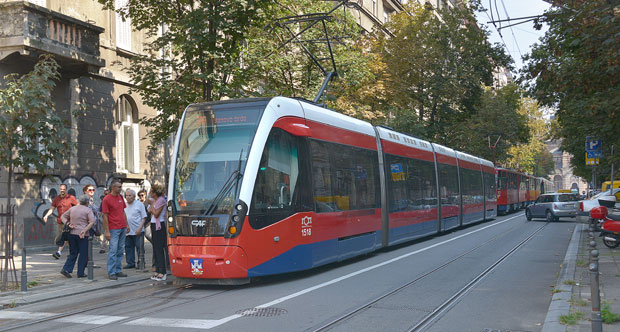 Find one of those bad boys at the nearest station and enjoy the cheapest sightseeing of Belgrade!