April 1st (not a joke) brought us the information that for the next 7 months the city center will be closed for traffic due to the reconstruction of Trg Republike (Republic Square).
Keep that in mind if you visit Belgrade, especially if you want to check out National Museum, National Theater or stay in Marriott hotel downtown.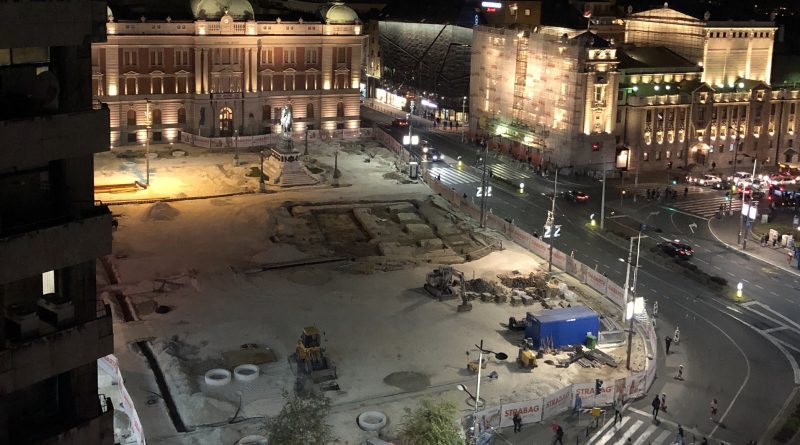 There's no official map (or I couldn't find one) so I made a simple one. Try to avoid the orange circle if you can (by car, of course) and red streets will be closed.
By foot you are completely cool with going anywhere, pedestrian paths will be made.