Cafe Idiott is a well known place among people from Belgrade, especially if they in the area. It's an underground cafe (it's literally underground) that's separated by many smaller rooms, even has a pinball and darts. It's a good option for the wintertime, but where Idiott really shines is during spring and summer.
First of all, it has an outdoor space right at the sidewalk, in one of the side-streets which means that it's mostly quiet and cool, even though you are in the city center. It has large and wide trees, which also means you will be in the shade most of the time.
If there's no empty tables people actually sit at the fence or anywhere around. It's really laid back with huge beer offer and relaxed atmosphere.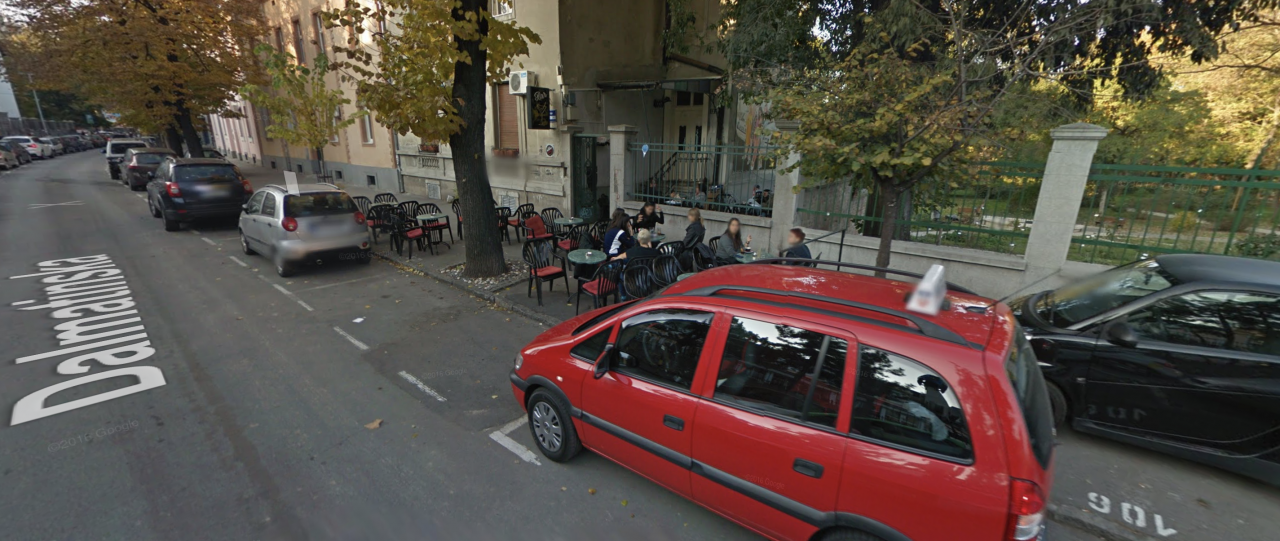 But, what really makes a difference here is the outdoor area that's inside the garden of the cafe. It actually overlooks Botanical garden Jevremovac. And I really mean overlooks as it's high above the botanical garden level so you can see a huge part of it. And not just see it – smell it as well! Especially during the spring. People at the street walk benefit as well as the smell really takes over the whole area.
Of course since you are there you can also visit "Jevremovac" – ticket is just 2 EUR and it really has much to offer. Besides the regular stuff you would expect from the botanical garden, it even has small Japanese garden.